Nisha Katona had been practising for 20 years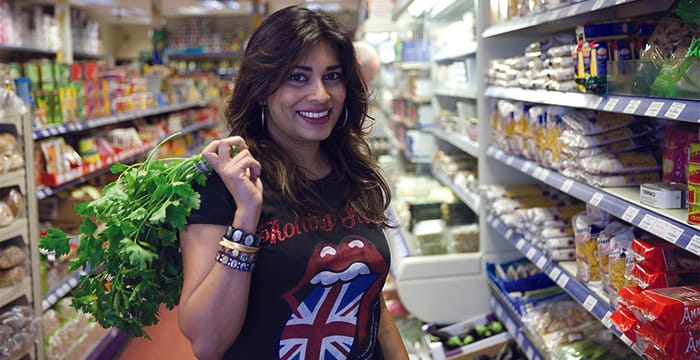 A barrister who gave up the daily grind to launch her own restaurant has revealed why she made the unconventional career move.
Forty-eight-year-old Nisha Katona was a family and child law barrister at Chavasse Court Chambers in Liverpool before she took the plunge to found Mowgli Street Food, a swish Indian restaurant chain in the UK.
Katona trained at the Inns of Court School of Law and had been practising as a barrister for 20 years before she decided to follow her dream of becoming a professional chef and restaurateur. By then in her 40s with two daughters and a mortgage to pay, Katona knew the move would come with risks but the thought of not pursuing her goals had started to give her sleepless nights.
While she was still working full-time in 2014, Katona launched her first eatery specialising in authentic Indian cuisine in Liverpool's foodie haven, Bold Street. That has since grown into a UK-wide empire of seven restaurants in cities such as Manchester, Birmingham and Oxford (with three more on the way) and sales of £10 million.

Speaking to the BBC, the successful entrepreneur, who has penned three cookbooks including her debut hardback Pimp My Rice with over 100 rice-related recipes, explained the meaning behind the restaurant's name:
"Mowgli is a pet name I have for my two teenage girls which literally means feral child", which is not, as some might think, related to the well-known The Jungle Book character. "My daughters chose the logo and the restaurant was named after them."
Mowgli was the result of Katona's sheer passion and hard graft. The self-confessed 'curry evangelist', gave cookery lessons, shared recipes and cooking demos on her own YouTube channel, and would even stand in the corner of restaurant kitchens at night to see how they operated.
Despite her success and becoming the first female Asian barrister in Liverpool, Katona, a second-generation immigrant living in 1970s Britain, admits starting her first restaurant in what is considered to be a male-dominated scene wasn't easy.
"As I was building Mowgli, at times I was met with disdain from friends and family as I threw myself into the business and had less time to spend with my daughters… It struck me that if I were the husband, or simply the man, I wouldn't receive this criticism. And unfortunately, in this day and age, I still must fight my corner as a businesswoman."
Katona isn't the first lawyer to swap cases for culinary conquests. Speaking to Legal Cheek last year, Helen Tse, a former partner whose CV includes stints at magic circle firm Clifford Chance, big four accountancy giant PwC, and Cayman Islands-based outfit Walkers, launched Sweet Mandarin, a Chinese restaurant she co-owns with her twin sister.