A chance to get behind the scenes at the Royal Courts of Justice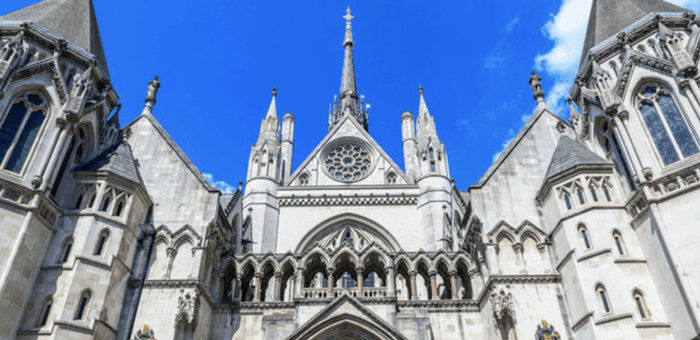 The High Court is recruiting up to 36 junior lawyers to work as assistants to its judges.
The coveted judicial assistant (JA) role involves doing research and summarising documents for High Court judges as they hear and decide cases. It is similar to the long-established system of judicial clerkships in the United States.
Applications opened yesterday for placements beginning in October 2019. The judges are targeting "qualified barristers and solicitors in the early stages of their legal career" in particular. JAs will get "a close view of the trial process and first instance decision-making from the perspective of the judge" and around £2,500 a month.
The High Court role is a little different to the JA schemes run by the Court of Appeal and Supreme Court. The appeal courts employ assistants for almost a full year (see the Supreme Court's official Insta feed for details), whereas High Court JAs will only be taken on for between three and five months.
The High Court has previously recruited JAs for commercial cases, but is now expanding the scheme to cover all three of its divisions. Applicants can nominate a preference to work in one of the following:
Chancery Division
Family Division
Queen's Bench Division
Commercial Court
Technology and Construction Court
Administrative Court
Queen's Bench Division Civil
Potential JAs can also ask for a three or five-month placement. If everyone were recruited for three months, there would be 36 spots available in total.
Those keen on "discussions with High Court judges on difficult points of law and procedure" will need to have at least a 2.1 degree and "practical experience in legal research and writing". Experience as a junior solicitor, barrister or legal academic is also "desirable" and applicants will need to be available full time. Anyone still in the middle of their degree need not apply, in other words.
Although judges are working harder, judicial assistant hours are still less punishing than at a firm or chambers. One Court of Appeal JA reports arriving to work at 9.30am and leaving "between 5:30pm and 6:30pm" — practically a half day in training contract terms.
The closing date for applications is 5pm on 1 July 2019. Apply here.