Fancy working with the UK's top judges?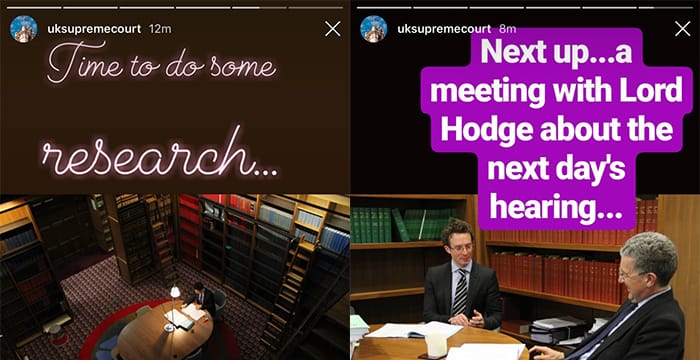 Demonstrating once again that it's no stick-in-the-mud when it comes to social media, the UK's highest court has produced a handy overview of what its judicial assistants get up to during a "typical day" using Instagram's popular story feature.
Posting from its official Instagram account yesterday afternoon, the Supreme Court offered an insight into the typical working day of Tom Wood, a former judicial assistant to Lord Wilson and Lord Hodge.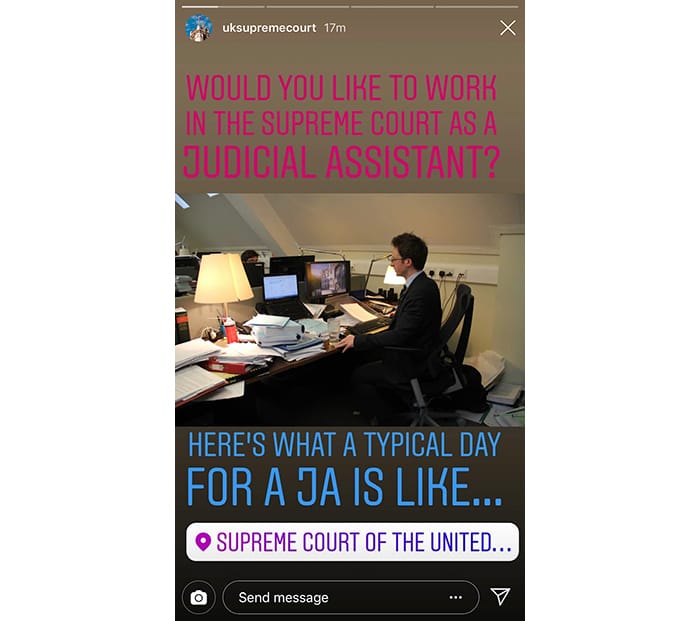 In one throwback shot, Wood can be seen chatting with a very relaxed looking Wilson about an upcoming case. Briefing over, Wood, now a barrister at London's Brick Court Chambers, makes his way to a hearing in courtroom one.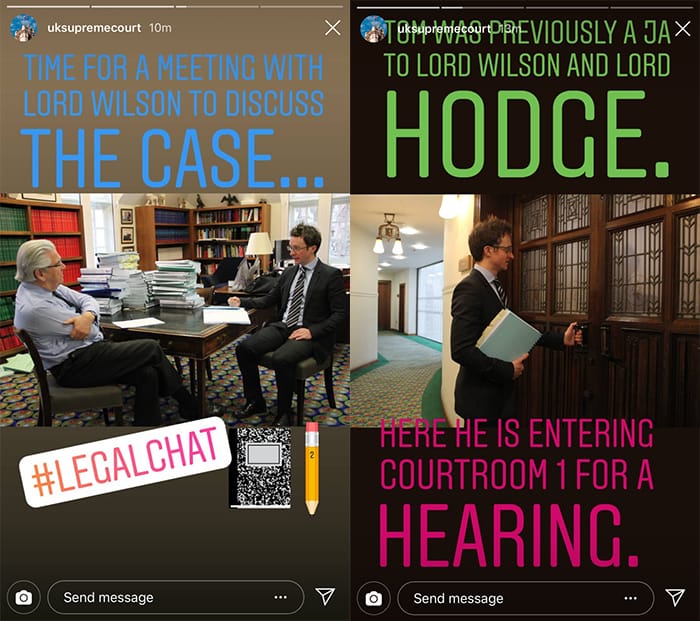 Lunch offers an opportunity for Wood to catch up with the court's other judicial assistants, who are all qualified solicitors or barristers.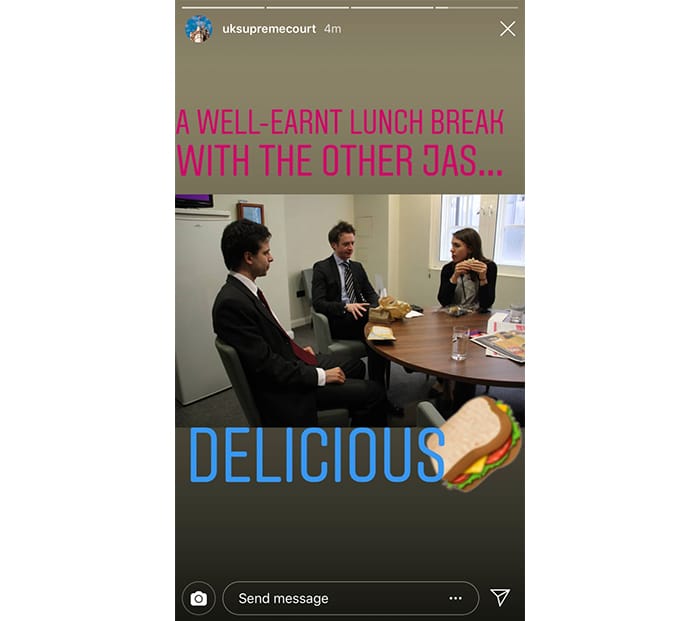 Refuelled, the Oxford University music grad undertakes some legal research in the court's stunning library, before a further case meeting, this time with Lord Hodge.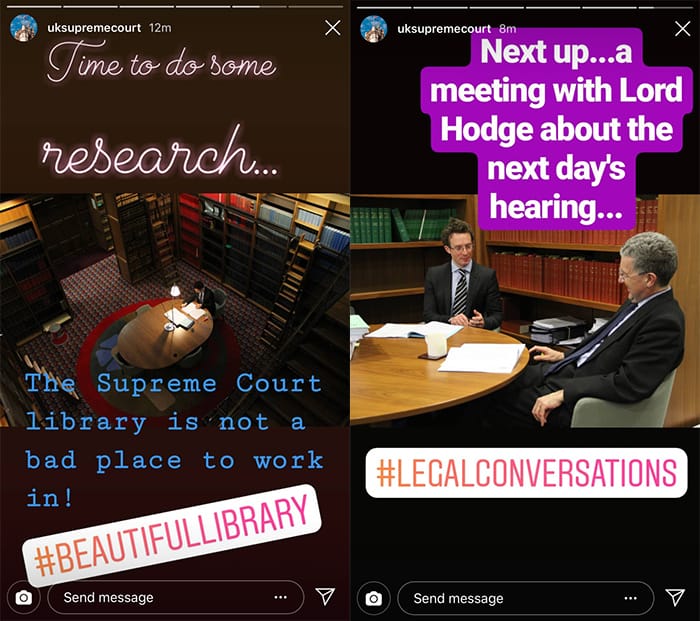 The Supreme Court's Insta story comes ahead of tonight's deadline for applications to the judicial assistant scheme.

Those wishing to be considered for one of the eleven temporary roles, which come with a salary of £36,266 per annum, must be qualified to practise law in a UK jurisdiction and "demonstrate a high intellectual and analytical ability, incisiveness and work well under pressure". Applications close at midnight tonight.