Jaime Hamilton offering £700 bursary plus travel expenses for two-week placement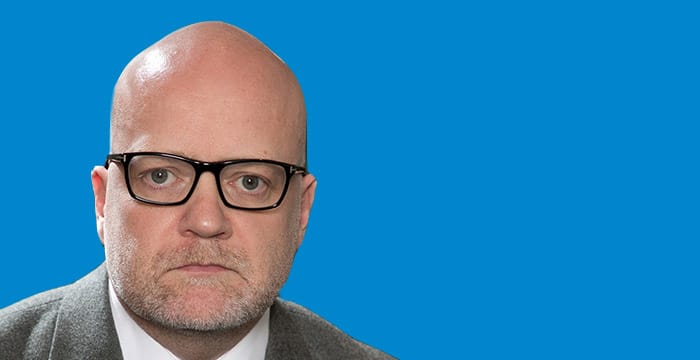 A top criminal barrister has unveiled a seriously tasty paid work experience offer, paid for out of his own pocket — just weeks after slating another chambers for advertising an "unpaid" internship.
Jaime Hamilton QC was among the lawyers outraged at Legal Cheek's revelation last month that London set 9KBW was seeking an intern for up to six months with only travel expenses paid. The 9 St John Street silk labelled the scheme "plain wrong" and promised to "put my money where my mouth is" by offering paid work experience of his own. 9KBW has since pulled its offer.
Trailblazing Hamilton is now set to deliver on this pledge. Giving details of his work placement, the blogging barrister says that the successful applicant will get £700 plus £300 expenses while spending "two weeks gaining an insight into life as a barrister".
Hamilton, whose work includes serious sexual offence trials, says that the fortnight will have "real value" and be more than "two weeks of following me around". Clearly not a man to do things by halves, Hamilton explains that the work experience comes with some extremely generous extras:
"During the course of the placement I will undertake two sessions of advocacy training, one towards the beginning of the period and one towards the end. Tim Collins, a consultant in legal recruitment, has kindly offered to give the successful candidate a CV and interview clinic via Skype. I will then build on that session with a further discussion about applications to chambers. There will be a day spent in the clerks room, seeing how the administration of chambers works. Subject to their availability, I have also arranged that the successful candidate will spend a day marshalling with a Circuit Judge and will spend a day with a firm of criminal solicitors."
What's more, the Manchester-based silk has already persuaded a colleague to follow his example. Nicholas Clarke QC, also of 9 St John Street, is matching Hamilton's £700 offer. The pair will select one candidate each from a shortlist of ten. Those shortlisted but not selected following a Skype interview will get a signed copy of the bestselling Secret Barrister book.
Writing on his A view from the North blog, Hamilton explains that "an unpaid internship gives someone with the money to afford to work for free an advantage over someone that does not have the same means".
Applications open, by email, on 3 June. Follow Hamilton on Twitter (@jaimerh354) or check his blog for the email address.