Public law questions dished out on two occasions during EU assessment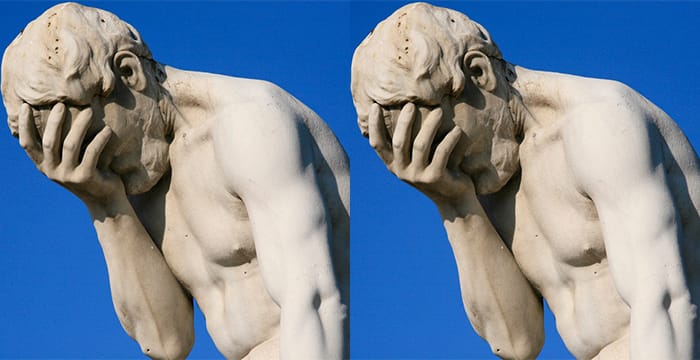 The University of York has issued an apology after a number of law students received the wrong exam paper not once, but twice.
Second year students at York Law School were due to sit their EU law exam at 9am on Wednesday — or so they thought. Having sat down at their desks, students quickly realised they'd been handed the question booklet for their public law exam, which was scheduled for two days later on Friday. Realising their error, invigilators collected the public law papers and distributed the correct EU exam.
Problem solved? Well, not quite. Unfortunately, exam officials handed out a number of the incorrect exam papers for the second time, with one insider telling Legal Cheek that only around half of the students receiving the correct EU exam booklet.
Realising once again there had been an error, invigilators asked students to check if they had the correct paper, which one source claims allowed students with the EU exam to view the questions in advance of those who had received the public law paper in error. Legal Cheek understands it took invigilators around 30 minutes to recollect all the exam papers, with students granted an unsupervised bathroom break while the issue was resolved.
Now, almost two hours after the exam's scheduled 9am start, students were informed that they had two options: remain in the room and sit the exam now or leave and take the exam at a later date. One student, who opted to stay put and take the exam, told us:
"We were not given any warning as to when the exam would start and were told one minute beforehand, which after being sat in a room in frustration, confusion and anxiety for almost two hours is unacceptable as this really stunted many of our performances."
Exam (finally) over, Head of York Law School, Professor Caroline Hunter, and Professor Richard Nolan, a lecturer at the university, informed those who had chosen to sit the exam that they now had a number of options: use the exam mark, sit a different EU paper next week or sit the exam in August. Legal Cheek understands these options were later confirmed in writing in an email to students.
A University of York spokesperson told Legal Cheek: "An examination paper was distributed in error to 199 students sitting an exam on Wednesday, 22 May from the University's Law School. The error was discovered within minutes of the paper being distributed and the correct paper was subsequently delivered across the exam venues. As a result of the error and the delayed exam starting time, students were given the option to take the exam at a later date, or to complete the exam as planned. A small number of students took a bathroom break whilst the exam paper issue was being corrected; the exam markers have been made aware of this time away from the exam room."
The spokesperson added: "We appreciate that this was disruptive for students and are investigating how this error occurred. We have communicated our sincere apologies to all students impacted."
Legal Cheek is hosting a careers event in Leeds on Tuesday, 4 June; Secrets to Success Leeds — with Pinsent Masons, Walker Morris, Womble Bond Dickinson and ULaw. You can apply for a place to attend the event, which is free, now.