Scheme doesn't lead to qualification as a solicitor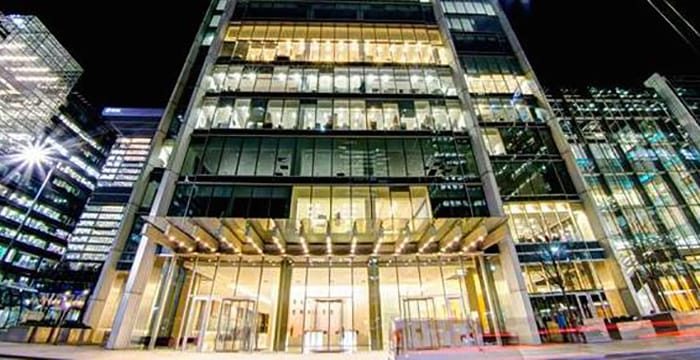 Magic circle player Clifford Chance has launched what is understood to be the first apprenticeship scheme dedicated to training future legal project managers.
The scheme, unveiled today, sees the Canary Wharf giant team up with apprenticeships specialists WhiteHat to train school-leavers in a range of project management skills and tools. The 18-month training contract does not lead to qualification as a solicitor but may convert to a permanent position within the firm.
The apprenticeship will "tap a new source of recruits", the firm says, at a time when outfits face a "tight market" for legal project management talent. Clifford Chance confirmed it's already recruited six students with level 3 BTEC/NVQ or equivalent (e.g. A-levels) who will join it's London office in June 2019. Clifford Chance confirmed apprentices will start on a salary of £24,000.
Vocational training aside, each apprentice will be assigned a "personal coach" to help guide them through the training process, as well as opportunities to network with the firm's lawyers and support staff through social events, sports teams, and insight/career days.
Kerstin Morgan, best delivery programme director at Clifford Chance, said:
"With demand for legal project management on the increase, this is an exciting opportunity to recruit legal project executives so we can deliver world class project management on more of our clients' most important work."
Euan Blair, co-founder and CEO of WhiteHat, said: "We are thrilled to have the opportunity to work with Clifford Chance on such a pioneering scheme and can't wait to see the programme and our apprentices develop over the next 18 months."
Blair, who spoke at last year's Future of Legal Education and Training Conference, added:
"Providing opportunities at some of the world's best firms and in areas like the legal sector is key to changing perceptions and demonstrating that apprenticeships are a high quality alternative to the traditional university route."
The isn't the first time a big City player has offered an alternative to the traditional training contract.
Earlier this year, Ashurst launched a programme offering graduates the opportunity to pursue careers in new so-called 'new law' roles including legal operations, legal project management, legal technology and legal process improvement.
Elsewhere, Allen & Overy launched a tech-focused graduate scheme which leads to a qualification in project management, while Norton Rose Fulbright unveiled a two-year grad programme covering everything from business solutions to resource management.