Exclusive: Temple Court Chambers' £12,000 salary was an 'error'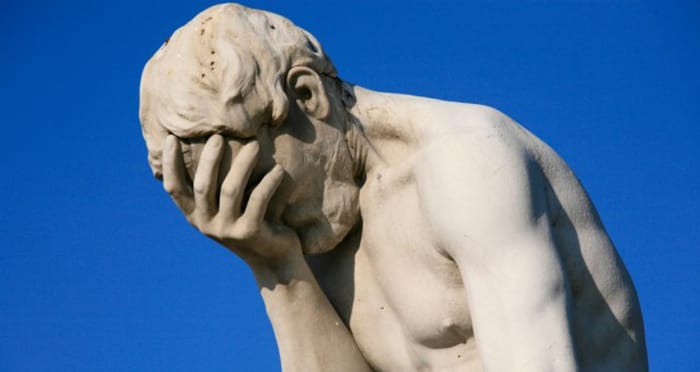 A London barristers' chambers has pulled an online advert for a paralegal vacancy after we pointed out it came with a salary below the national minimum wage (NMW). Temple Court Chambers said the figure of £12,000 was an "error".
The advert, posted on behalf of Temple Court Chambers, a multi-disciplinary set covering areas including civil, immigration and employment, was seeking a law graduate to work as a full-time, civil litigation paralegal.
The ideal candidate would have secured at least a 2:1 in their LLB and completed either the Legal Practice Course (LPC) or the Bar Professional Training Course (BPTC). Previous experience within a law firm would be an "advantage", according to the now deleted ad (screenshot below).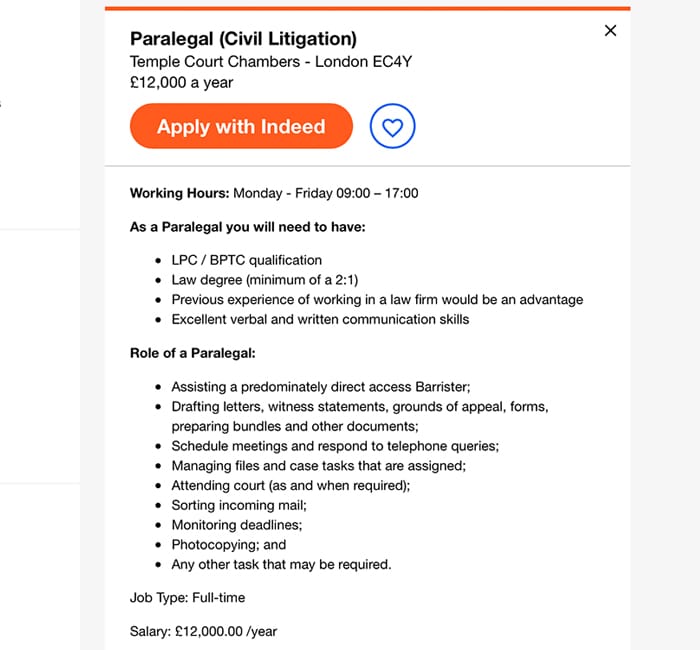 The listing, posted almost three weeks ago, also explained that the successful candidate would have to make ends meet in London on just £12,000 a year — a sum which, once broken down, works out less than the NMW. This currently sits at £7.70 an hour for people aged between 21-24 years old.
Describing the £12,000 figure as an "error", a spokesperson for Temple Court Chambers told Legal Cheek:
"It should certainly not be below the national minimum wage and the annual salary figure should have reflected the intention to pay £12.50 per hour. We have instructed staff to remove the advert immediately and to put the advert back up with the correct annual figure which reflects £12.50 per hour."