Unremunerated roles 'symptomatic of the general crisis at the criminal bar', says one wannabe barrister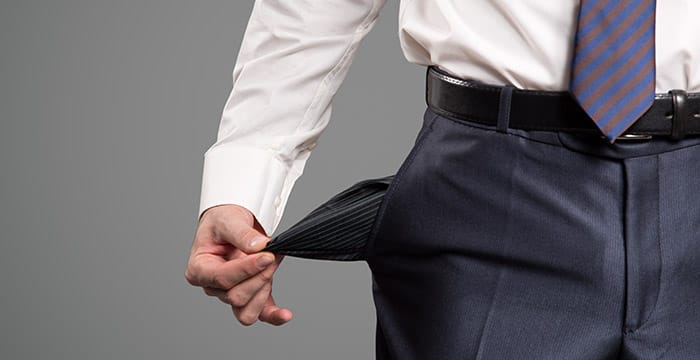 In 2015, after submitting one essay, my CV and completing an interview, I was offered my dream internship. A criminal barristers' set in the heart of London, the opportunity to attend Crown Court trials, family mediations, immigration tribunals, and to meet a number of future contacts. There was just one downside: it was unpaid.
My unemployed father, and mother earning less than £15,000 a year, meant that going to university was struggle enough. I was having to rent out my bedroom and live on the sofa to pay to get through uni. When the opportunity for this internship arose, I was excited but extremely concerned. How was I going to afford it?
There are several factors which allowed me to be lucky enough to afford to do the internship. Firstly, my good friend allowed me to live at his house in London for the duration of the four months I was working. Without this, I would not have been able to afford the commute from my house in Buckinghamshire into court every day. Not everyone is lucky enough to have a friend capable of providing free accommodation and cooking facilities.
Secondly, my mother rented out my room and allowed me to use the money for living. Although this meant that I had to sleep on the sofa when I came home on the weekends, it enabled me to have some money to live on in London.
Thirdly, I was only in the second year of my undergraduate law degree. The knowledge that my student loan would come after the summer at the start of the next term and allow me to repay some of my overdraft and credit cards which had accumulated over the summer was a comfort. Unfortunately, however, most aspiring barristers do not have such luxury.
I was rarely asked to do menial tasks on the job; instead, I was involved in four months worth of case preparation, family mediations, Crown Court trials, and civil proceedings. I learned so much more than I would have as a mini-pupil, and was given real responsibilities and tasks which have allowed me to have a much deeper understanding of the bar. I was also most grateful for the expenses and lunch that were paid for me during the months I was working. The experience, in which I was able to witness such a variety of trials, as well as being involved first-hand in case preparation and clerking, has undoubtedly added value to my CV.

But this has come at a cost. I was due to work a part-time job in these months, which would have given me £2,000. Instead, I had to shell out around £1,000 of my own money to afford to live. Without my friend to live with, my mother to rent out my room, and my student loan, I would never have been able to afford this internship.
However, I don't blame the chambers I worked at for not paying me. For me, the problem is not unpaid internships, but they are symptomatic of the general crisis at the criminal bar.
Criminal sets barely earn enough to pay their pupils, let alone their interns or mini-pupils. For commercial law firms turning over huge profits, offering hundreds of pounds to a summer vacation schemer is no problem. For barristers, particularly criminal barristers, they barely earn enough for their own wages, let alone those of interns.
At various times during my internship, I was told that I should not consider being a criminal barrister unless my parents could support me for several years until I was earning enough to sustain my own lifestyle. After my internship, I realised that I would never have the money to afford to be a criminal barrister. With pupils earning as little as £15,000 compared to entry-level graduate solicitors earning up to £50,000 (as well as sponsorship for the Legal Practice Course), the choice between barrister and solicitor was seemingly taken away for me. If pupils barely earned more than minimum wage, and the interns were not paid, how would I be able to sustain a life in London without the privilege of financial assistance from my parents?
I feel increasingly disheartened with the legal sector. Why should someone's financial background stop them from pursuing the career they have dreamed of since they were a child? The well-known crisis at the criminal bar is infamous for its cuts to legal aid, court funding and pay to barristers, but it rarely reflects on the consequence for newcomers and social mobility. The internship gave me an insight into my dream career. I loved every second and thrived doing the job. But I will never be able to fulfil my dream of becoming a criminal barrister. It is not the fault of unpaid internships, but it is the bar in general which inhibits certain people pursuing a legal career.
What does this say about social mobility in the legal sector? Crime doesn't pay.
Claire Court (pseudonym) is an aspiring barrister.