Ex-Supreme Court justice's comments came during final BBC Reith Lecture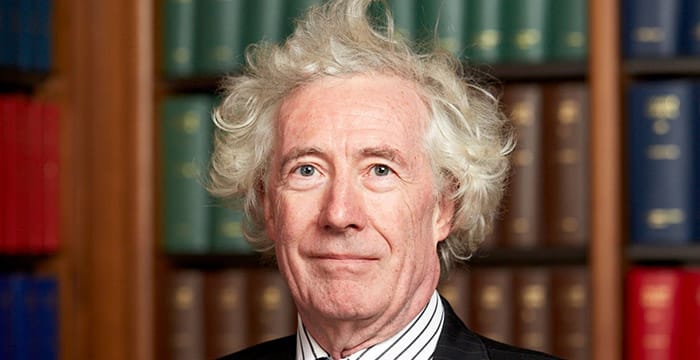 Ex-Supreme Court judge Lord Sumption has revealed he has a number of post-retirement plans but a career in politics isn't one.
Speaking during his fifth and final BBC Reith Lecture at Cardiff University's School of Journalism, the 70-year-old former justice was asked whether he harboured ambitions of joining the cut and thrust of UK politics. Sumption, who retired from the bench in December last year, bluntly responded: "Not on your life."
Amid audience laughter, Sumption added:
"[O]ne reason is that I'm 70… I've got a lot of things to do before I expire."
Elsewhere during the post-lecture Q&A, Sumption locked horns with the Brexit Party's leader in the Welsh Assembly, Mark Reckless.
Calling for the Brexit referendum result to be implemented, ex-UKIPer Reckless said: "[T]he refusal of the politicians, and I'm afraid the Supreme Court by giving it [the decision to trigger Article 50] back to them [parliament]… that has caused our problems."
Sumption, one of eleven justices who presided over the Miller case when it reached the Supreme Court, responded:
"That decision [Gina Miller case] simply reflected the fact that the referendum statute did not specify what the law was to be if the referendum result resulted in a — in a leave vote."
He continued: "Now, you say the government said that they would implement it. I have to tell you that in this country, the government does not make the law, only parliament does. Nothing in the referendum bill authorised the government to make law. We, therefore, had to work out what the constitutional position was as regards the revocation of treaties which really significantly alter the contents of English law."