Outspoken Supreme Court justice will be the 2019 Reith Lecturer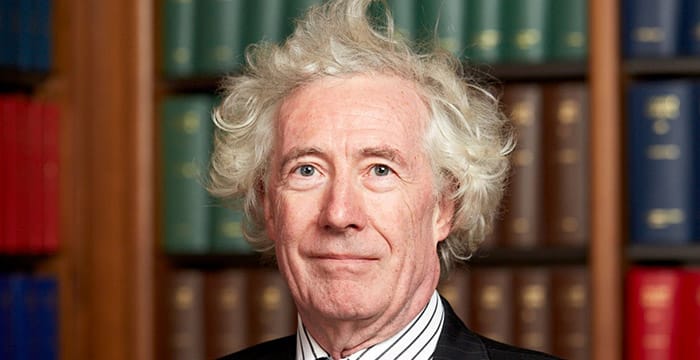 One of the country's Supreme Court justices, Lord Sumption, is to give the world-renowned Reith Lectures on the BBC Radio 4 next year, the broadcaster announced this week.
Sumption's series-of-five talks, entitled 'Law and the Decline of Politics', will focus on his often-expressed concerns that judges more and more find themselves making decisions which should be made by politicians through the political process.
He will also touch on what the rule of law is but also his concerns over how human rights law has expanded and continues to expand. Sumption — who will have retired from the bench by the time he hits the airwaves — will also discuss the arguments for and against a written constitution.
All sounds like perfect law school fodder.
The political role of the judiciary has been a hot topic for a while, particularly following the involvement of the Supreme Court in the Brexit/Article 50 case back in 2016. At the time, there was open and virulent hostility towards the judiciary for deciding against the government.
Sumption has always been vexed by the issue. Even back in 2011, he made the headlines with a speech on the subject, blaming the exponential growth of judicial review cases for bringing judges ever closer to politics.
Lord Sumption was himself the subject of controversy when he was appointed directly from the bar to the Supreme Court — he had not been a judge in the lower courts, an astonishing act of promotion.
The Reith lectures, first launched in 1948 in honour of the BBC's first director-general, Sir John Reith, have become a showcase of stellar thinkers, professors and experts on the key issues of our times many of which you can still listen to. These are the original TED Talks but with one crucial difference: they are on the radio.
Lord Sumption follows in some impressive footsteps: Stephen Hawking gave the lectures in 2016 on 'Do Black Holes have No Hair?' Other famous names range from artist Grayson Perry to leader of Burma, Aung Sang Suu Kyi. Sumption's depositions will take place next spring.