Anonymous author wishes they could lap up glory in person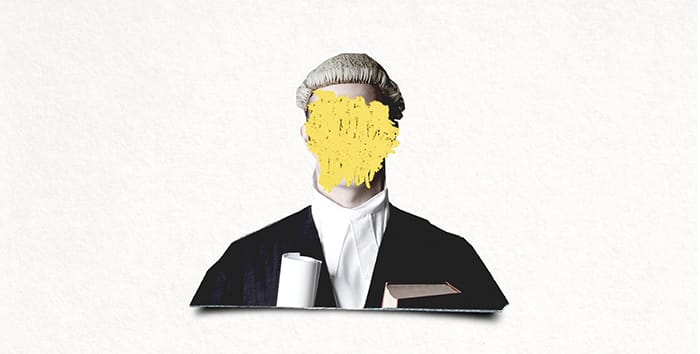 Masked author The Secret Barrister (SB) has opened up about the pain at not being able to celebrate the success of their popular eponymous work publicly.
In an interview with The Sunday Times Magazine, the anonymous writer of 2018 paperback, Stories of the Law and How It's Broken, says:
"It was weird not to be able to celebrate the success of my book publicly — criminal barristers are wild egotists and my other half finds it amusing that the greatest success I've had is something no one will find out about."
The mysterious blogger's debut book, which details the plight of the criminal justice system from the perspective of SB, a junior barrister practising in criminal law, has enjoyed overwhelming success. It was a Sunday Times top-ten bestseller for 24 consecutive weeks and the subject of a high-profile crowdfunding campaign which saw a copy given to every MP. SB confirmed a second instalment will be released in spring 2020.
On Wednesday the barrister blogger took to Twitter to reveal that he (or she) had sold over 250,000 copies. "A QUARTER OF A FREAKING MILLION people now know about the crisis in criminal justice… I love you all. Without you, I'd be just an anonymous legal Twitter troll. This is utterly crazy. Thank you thank you X," they wrote.
Bit dizzy. Just been informed that we've now sold over 250,000 copies.

A QUARTER OF A FREAKING MILLION people now know about the crisis in criminal justice.

I love you all. Without you, I'd be just an anonymous legal Twitter troll. This is utterly crazy. Thank you thank you X https://t.co/UXTGgY1emv

— The Secret Barrister (@BarristerSecret) May 29, 2019