Taking Up Space explores what it means to be a black girl studying at university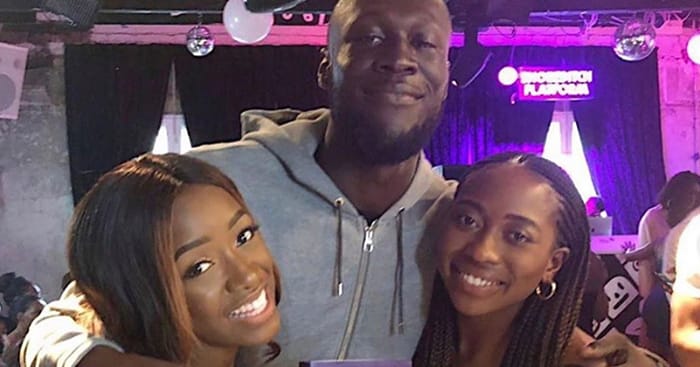 A future City trainee solicitor has had her debut book published under grime artist Stormzy's publishing house.
Chelsea Kwakye (right) and Ore Ogunbiyi (left) co-authored Taking Up Space: The Black Girl's Manifesto for Change, which explores everything from the barriers of entry into university, discrimination in the classroom, activism, mental health, relationships and diversifying university curricula. It was published by #Merky Books — an imprint set up by Stormzy and publishers Penguin Random House — last week.
Commenting on the hardback's launch, Kwakye, who studied history at the University of Cambridge, tells Legal Cheek:
"A lot of time, research and critical discussion went into this book and we can only hope that this is the beginning of challenging institutions and individuals to have more engaging and critical discussions about what we mean when we talk about 'diversity', 'inclusion' and 'equality'."
The 22-year-old writer devoted her time during university to raising awareness around diversity and inclusion, namely as vice president of Cambridge's African-Caribbean Society and as BME officer for her college union. She has spoken candidly about being the "only black girl" in her cohort and developing a "serious case of imposter syndrome" as a result. "I shrunk back a lot and this really affected my first two years at university because I was surrounded by people who didn't look like me — students and staff alike," Kwakye reveals in an interview with The University of Law.
Since graduating the young writer has gone on to secure a City training contract with Ashurst following a summer vac scheme stint there and is currently undertaking the Graduate Diploma in Law (GDL) at The University of Law in Moorgate, with a view to embark on the Legal Practice Course (LPC) later this year.
British rapper Stormzy, 25, who headlined at Glastonbury Festival over the weekend, expressed his "awe" at the book's release. "This is one of the most brave, brilliant, bold, important, well-needed, exceptional books in recent British literature history and I say that with my CHEST! It's not your typical story of the trials and tribulations of being black in [an] all white institution — it BRILLIANTLY discusses and addresses the most intricate parts of being a minority… I am in awe," the Vossi Bop chart-topper wrote on Instagram.
#Merky Books focuses on fostering talent among young writers. It is part of the musician's growing #Merky empire, which also includes a record label and music festival.
Taking Up Space: The Black Girl's Manifesto for Change is available to purchase now.