Turn yourself into a 'super doer', says Columbia Law School's Elizabeth Emens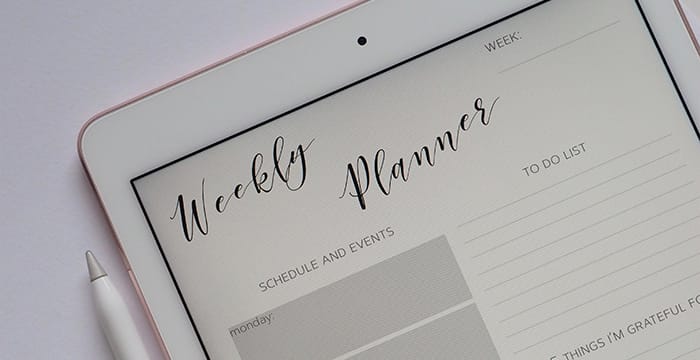 Admin is "the office work of life" which is "a drain on our mental energy", according to the latest self-help book to hit our shelves this year. And this one is written by a US law professor.
In her book, The Art of Life Admin: How to Do Less, Do It Better, and Live More, Elizabeth Emens, who is a professor of law at Columbia University in New York (where Amal Clooney can also be spotted in the lecture hall), writes of admin: "It is the kind of work that you can spend a whole day doing and then wonder, where did my day go?"
Lawyers are particularly well-versed in admin. A legal trends report by a software company analysed how lawyers spent their typical day and discovered that they were spending a whopping 48% of their time on admin (and thus not working on a billable matter, and not contributing to chargeable hours and targets).
Emens is actually talking about non-work admin — all those endless tasks created by the simple fact of being alive: from sorting out phone upgrades to sourcing cheap flights, from booking pilates classes to choosing energy supplier, from births to birthdays, to weddings and funerals.
Emens categorises us into four types when it comes to admin: you're either a "super doer", "reluctant doer", "admin avoider" or, last but not least, an "admin denier". Whatever your type, however, the law prof warns us that admin is bad because it "steals focus" from the bigger picture, takes our eyes off the things that really matter. There is also an "opportunity cost" in admin: for every moment we spend on admin is a moment lost doing something else. It can even "interrupt our relationships".
The book does, of course, have suggestions and plans for how we might overcome our admin-befuddled lives inspired by real people with their own tested examples. You can get tips on how to deal with imminent stuff: "The Urgent List" is "for immediate use when you are in an admin onslaught", as well as plan for more systemic changes. Follow "The hacks list: For when you are ready to make a system improvement." Perhaps the oddest idea is having a sort of admin party where you go round to each other's houses to do admin together.
Emens is not the first lawyer to branch out into social science (in the loosest sense of the word) and self-help. There is Jonathan Fields, a one-time (US) private equity lawyer at Debevoise & Plimpton who gave up his lucrative job to be a personal trainer, and so chose a subject that he must have experienced first hand: uncertainty. This became a book subtitled: Turning Fear and Doubt into Fuel for Brilliance. He has gone on to launch and run the Good Life Project in New York.
Also from the US is Susan Cain, an ex-corporate lawyer who once represented Goldman Sachs and General Electric, and who brought us the book, Quiet: the power of introverts in a world that can't stop talking, and how: "The loudest people have taken over even if they have nothing to say." Part of Cain's book was spent analysing how bad the modern workplace is for introverts, with a lot to say on the world's conversion from private office to open plan.
Emens' analysis of admin gives all that paperwork we do a bit of airtime: but perhaps we've got so much admin to do that we'll never get round to ordering it.