Stats focus on pay packets five years post-graduation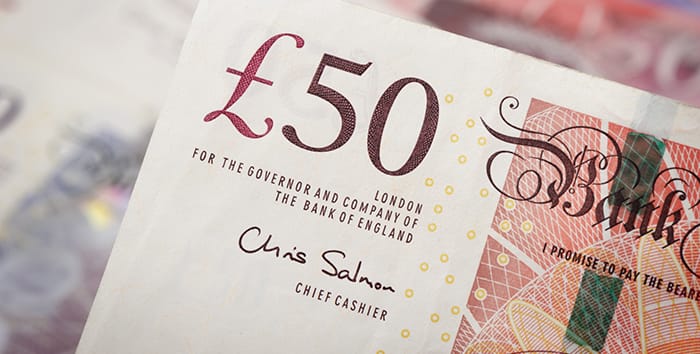 With exam season coming to a close and students turning their attention once more to university course options, it's worth mulling over which ones potentially offer the highest incomes post-graduation. With this in mind, new data has revealed that University of Oxford law grads top the law school earnings league.
The government findings (below) show that those who study law at Oxford earn, on average, £67,200, five years after graduation. Following closely behind are law graduates at the University of Cambridge, who earn a median salary of £58,200 — that's £9,000 less than their Oxbridge rivals.
Coming in at third is the London School of Economics (LSE), from which LLB'ers earn an average salary of £45,900 at the same point in their careers.
Average salaries five years after graduation (Law)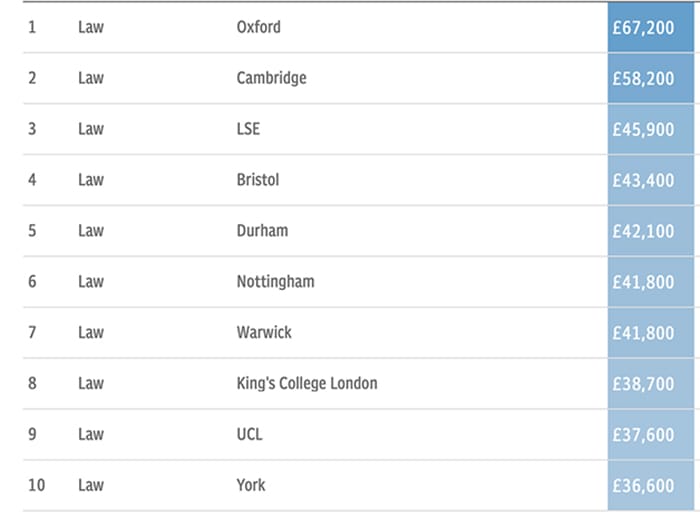 It comes as no surprise that all universities to feature in the top ten most lucrative law grad earnings list are Russell Group institutions. The department for education figures — which focus on students who graduated between 2010 and 2011 — do show, however, that Birkbeck College law grads, who feature in 11th position, earn £35,400 in the five years after they graduate. This means they out-earn those at red-brick institutions including the University of Glasgow (£35,300), the University of Edinburgh (£35,000) and the University of Exeter (£34,600).
At the bottom of the table is Blackburn College. The data shows that Blackburn's alumni take home a median salary of just £15,000 five years post-graduation — that equates to over £52,000 less than their Oxford counterparts — emphasising the vast earnings gap among law graduates. Just above Blackburn is the University of Bolton (£18,500) and Bradford College (£18,600).
Splitting the statistics (provided by The Telegraph in a handy tool) by gender reveal large discrepancies in LLB earnings. The research shows male law graduates at LSE earn £70,600, delivering the highest earnings of any law graduate, compared to just £43,800 by their female peers in the five years following graduation. Similarly, men at Cambridge (£69,500) earn over £15,000 more than their female peers (£54,300). Female law grads at Oxford, however, go on to earn more than their male counterparts: £68,200 versus £66,900.
Despite the highest paying law degree coming in at an average of £67,200, Legal Cheek's Firms Most List shows that this is still less than half of what the top paying law firms remunerate their newly qualified (NQ) solicitors. A plethora of US law firms with London offices, such as Kirkland & Ellis and Latham & Watkins, pay juniors upwards of £140,000.
The table below shows those who hold degrees in business or computing have the most earning power. The top earners studied business at Oxford (£74,100) and computing at Oxford (£67,900) in the five years post-graduation.
Average salaries five years after graduation (all degree disciplines)