Fake news?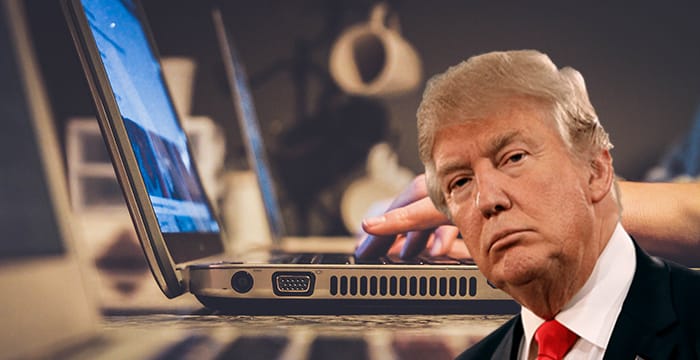 Someone from within O'Melveny & Myers, the US outfit understood to be in merger talks with Allen & Overy, quietly attempted to delete evidence of the firm's connections to Donald Trump — with mixed results.
However, O'Melveny is adamant that it did not sanction the move.
An admin page for O'Melveny's Wikipedia entry reveals that on 18 July 2019 a person (or persons) with an IP address linked to the firm's Los Angeles HQ requested the removal of the entire "Support for the Trump administration" section.
"This is misleading", they wrote. "O'Melveny & Myers LLP did not publicly support any one candidate during the presidential campaign, and instead, employees supported many different candidates." The mysterious user goes on to claim that a former partner was responsible for "vetting" President Trump's nominees, not the firm, and to suggest O'Melveny has shown support for the "Trum [sic] administration" is "subjective, false and misleading, and should be removed".

Responding to the request, Wikipedia moderators deleted the "Support for the Trump administration" title and moved the offending paragraph to the "history section", pointing to the fact it hadn't been appropriately sourced.

They did, however, refuse to wipe the section concerning the US outfit's vetting of Trump nominees. "Contrary to what 151.194.81.124 wrote (from an O'Melveny & Myers IP address)," one moderator writes, "Arthur Culvahouse was not an 'ex-partner' at the time he and other attorneys from O'Melveny & Myers vetted the President's nominees." The moderator, who's clearly done their research, goes on to cite a number of sources to support his decision.

A spokesman for O'Melveny said:
"The firm neither authorised, nor condones, any efforts to alter the O'Melveny Wikipedia page. Our firm is home to many lawyers and staff with varying political opinions and activities. It's one of our strengths, and we're proud that members of the firm have been called to service in the Administrations of both parties."
The unauthorised attempt to distance O'Melveny from the outspoken (and often controversial) US President follows ongoing reports that it's currently locked in merger talks with magic circle law firm Allen & Overy. Despite neither firm confirming the rumours, Legal Cheek revealed earlier this year that O'Melveny had temporarily suspended its vac scheme and training contract application processes while discussions take place.