Eve Cornwell gets candid about intense, six-month course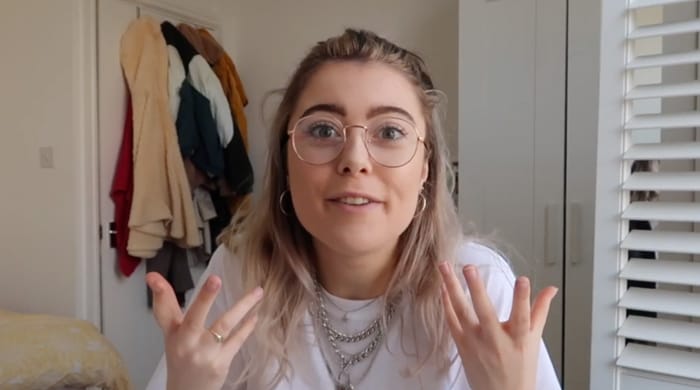 Future Linklaters trainee Eve Cornwell has produced an honest overview of the accelerated Legal Practice Course (LPC) in a new Q&A vlog.
In her latest offering, embedded below, the YouTuber reveals the "trials and tribulations" of the solicitor course, which she finished last week. Addressing her 185,000 subscribers, the University of Law student is determined to keep it real: "I'm not going to pretend things are okay at certain points when they're not. I'm just going to give you the low down. I'm going to give you the real deal."
Cornwell reveals she found it harder than the final of her undergraduate law degree, explaining that having what is normally a year-long course "squished" into half the time is quite intense. She explains:
"I personally found that super overwhelming at times. It's really based on independent study. It's not like university where you have lectures. It's really based on preparing before you get to the tutorial or the workshop, and at the workshop, you are already expected to have understood and comprehended all the material you're going to cover."
Revealing she's taken only one day off since January, Cornwell is frank about the LPC's toll on her wellbeing: "I will be honest, my mental health did take a hit quite a few times this year because I was just burning myself out continuously — you don't get a break."
For those choosing between the six or 12-month course, Cornwell is blunt — do the 12-month qualification, she advises. That said, for those up for the challenge, Cornwell speaks of the benefits of its condensed counterpart:
"You get your qualification in a much quicker time. It means you can start your work much more quickly. It is definitely possible, but you need to make sure that you are starting that course with an awareness of the workload."
Despite its rigorous demands, however, Cornwell was able to socialise with 30-40 "fantastic" and "very like-minded" future trainees also set to begin at Linklaters this September. "All your friends become your classmates, so your social life can exist within your academic bubble as well… it doesn't feel like when you're working in class or working the library that you're missing out on a social life because you're with all of your friends," she says.
The University of Bristol law grad also praises the non-competitive culture within her cohort, unlike her experiences on the LLB. She tells viewers:
"At university, the one thing I hated about law students is that everyone was just so competitive. I have not once since January felt like I was competing with anyone else in my classes or my course. I could ask the stupidest questions in my class and I never felt judged or pressured."
Interestingly, the trainee-to-be gives some insider-info about the involvement of Linklaters in her legal education. According to Cornwell, the magic circle firm selected her electives (including M&A, banking, debt finance and public companies law) and requires her to complete a summer-long masters in business — which essentially requires two dissertations and a presentation in September.
Cornwell also speaks of the several perks to being a future Links trainee. In addition to an LPC and maintenance grant (currently £10,000), the City outfit also offers all future rookies full access to its on-site gym.
The video, which so far boasts nearly 100,000 views, isn't the first time the vlogger has shared her LPC exploits with the masses, having recently unveiled a new video series, titled 'Exam Season', that documented the pressure LPCers face day-to-day.
Comments on this article are now closed.