LPCer gets genuine in new week-in-the-life vlog series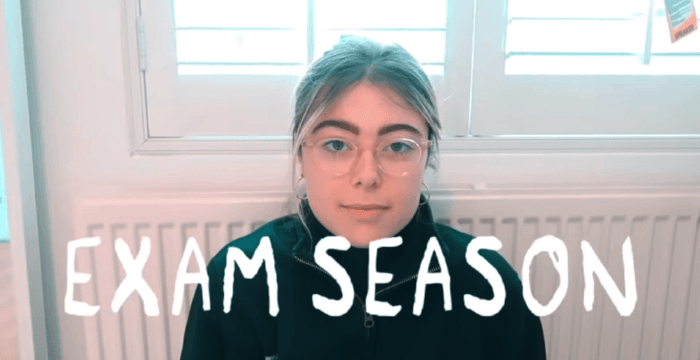 Social media superstar and future magic circle trainee Eve Cornwell is to document the pressure of law exam season in a new four-part video series.
In the new vlogs, titled 'Exam Season', the Linklaters lawyer-to-be shares her weekly day-to-day balancing exam revision with her workshop and tutorials prep — a relatable law student struggle no doubt.
The first video offering, posted earlier this week to YouTube, comes as aspiring lawyers across the country gear-up for their law exams. For the non-legally minded viewers in her 170,000 strong subscriber base, the video (see below) offers the chance to witness a busy law student in action.
The vlog, viewed 117,000 times, begins with the University of Bristol law grad breaking down her work for the week: in addition to the prep needed for regular workshops, Cornwell reveals she has a a series of presentations and oral assessments lined up that she must practice for.
Alongside a collection of snazzy time-lapses of independent-study and group work, the video offers viewers access to the University of Law's Moorgate campus, where Cornwell studies the accelerated Legal Practice Course (LPC).
On Monday, for example, Cornwell shares a sneak peek of her real estate workshop, in which she's seen grappling with land law lingo. On the Thursday, Cornwell, suited and booted in corporate garb, is seen putting together her court bundles and submissions in preparation for an advocacy assessment, which viewers can see later on in the video thanks to a fly-on-the wall recording of her exam.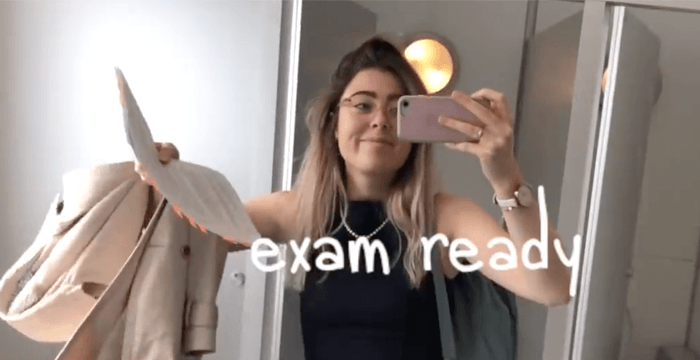 Cornwell also discusses how she's gearing up for her training contract at the Linklaters, which she is due to start later this year. To help her make the "big decisions" about which seats to take during her two-year contract, the future magic circle lawyer attends a networking workshop at the firm's London HQ to hear first hand what life is like in different departments.
Still, the LPCer doesn't attempt to sugarcoat her law-related struggles. Speaking directly to the camera, the vlogging celeb gets real about fitting everything in:
"I'm finding it really hard to find any time to do any revision. I've spent all of this morning prepping for my workshops which are ongoing until my exams; spending quite a few hours at the firm and doing things like that; and I think sometimes it can be hard to fit actual revision in unless you're burning really, really late hours."
Cornwell also confesses that burning the candle at both ends has come at the expense of self-care. "I literally roll — imagine me rolling — into bed because it's usually 1am and I can't stay awake anymore when, really, before I go to bed I should wind-down," she says. Indeed, viewers see the busy schedule take a toll on Cornwell, who falls sick mid-week — forcing her to cancel a class and begin a course of antibiotics.
This isn't the first time the vlogger has shared her LPC exploits with the masses, having previously revealed the lengthy reading list expected of students.
You can follow Cornwell's journey through exam season via her YouTube channel, as well as her Instagram and Twitter pages.
Comments on this article are now closed.