Future magic circle lawyer now has over 100k subscribers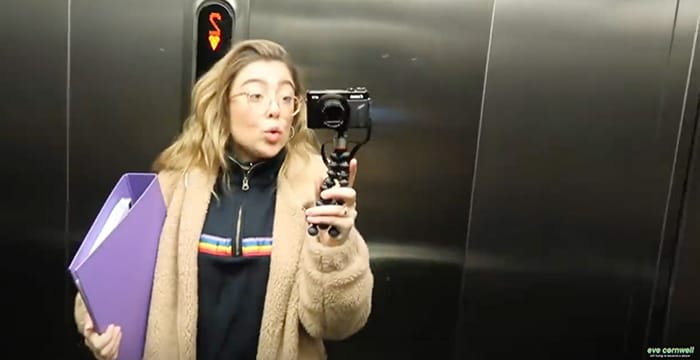 In her latest video, YouTube superstar and future magic circle trainee Eve Cornwell records a day in the life of a student on the Legal Practice Course (LPC).
For those following Cornwell's channel, which enjoys over 100,000 subscribers and a total of 4.5 million views, you will know that she recently moved to London to begin the accelerated LPC ahead of her training contract at Linklaters.
In her latest video (embedded below), viewers join the University of Bristol law grad for a breakfast of champions — coffee and honey nut cornflakes — as she progresses through the stages of morning sleepiness. One moment she's singing, then dancing, all before frantically searching for a pair of socks.
Before she embarks upon her "very busy day" of legal workshops, she recites a mantra relatable to any person facing a 9am start: "I can do today, I can do today".
What follows is a play-by-play of Cornwell's day on the LPC course at the University of Law's Moorgate campus — starting with a two-hour dispute resolution workshop at 9am, and finishing with a late night study sesh in the library. Interestingly, Cornwell also shows off the heavy reading list assigned to each LPC student as she piles textbooks into her locker. She tells viewers:
"We got given all of these at the start of the course and some of these books are literally huge, like thousands of pages long — and this is for only half of the course. Bare in the mind that my course is six months long, so all of these books are for the first three months. We love to read!"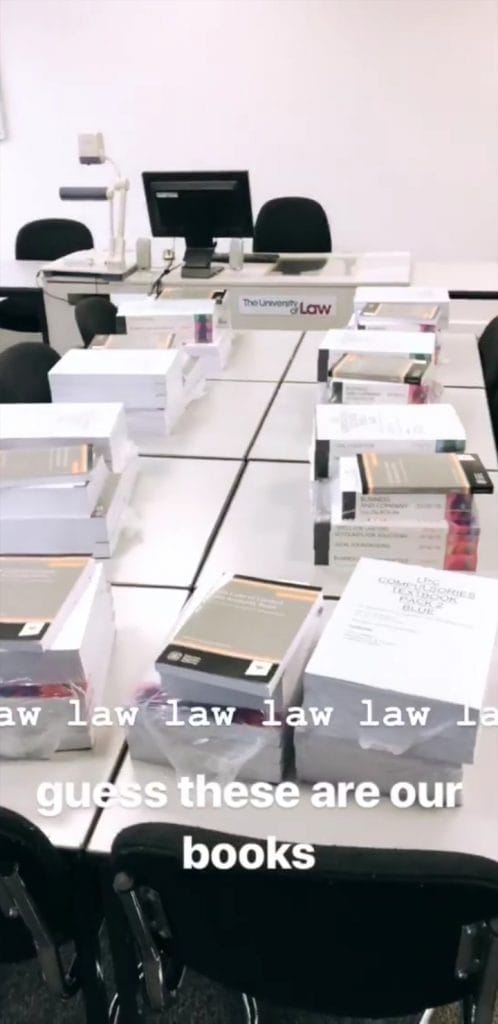 This isn't the first time that Cornwell — who has completed vacation schemes at Latham & Watkins and CMS — has granted viewers a glimpse into her study routine. In a previous offering, Cornwell revealed the secrets behind applying the law critically and achieving those higher exam marks. In another she gave aspiring solicitors top tips on how to secure a training contract at a magic circle law firm.
For fans wishing to see more of the LPCer's dance moves, check out her rendition of Ariana Grande's thank u, next music video, where she charts her tempestuous relationship with law school.
You can follow Cornwell's journey as she continues her adventures on the LPC via her YouTube channel, as well as her Instagram and Twitter pages.
Comments on this article are now closed.