Eve Cornwell joins fellow YouTube stars in new podcast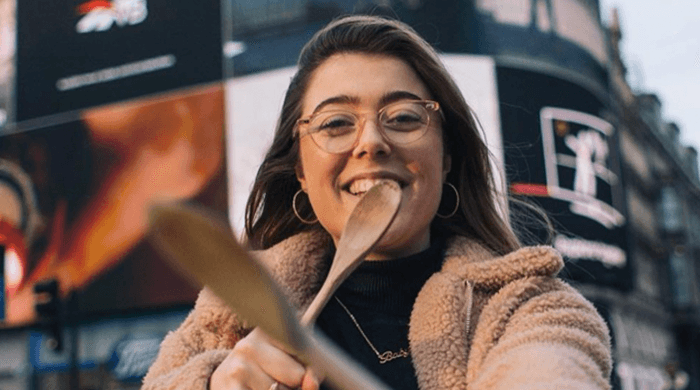 Future Linklaters trainee and Youtube vlogger Eve Cornwell opens up about experiencing rejection in a new podcast.
'The Wooden Spoon' podcast sees Cornwell team up with fellow YouTube stars and student lifestyle and study tip gurus, Jack Edwards, Ruby Granger and UnJaded Jade (who boast a whopping 826,000 subscribers between them), to reveal how they overcame university rejection woes and personal failure.
In the first episode, 'Sorry your application was unsuccessful', the Bristol Uni law grad recalls facing rejection while applying for internships and open days during her first year. When reflecting on her previous unsuccessful applications, the YouTuber quips: "I read my applications and I'm like, 'Who is she?!'"
But experiencing rejection spurred her on. "All of my motivation in the later years of my university came from me being like, 'I'm going to prove them wrong'", she reveals. Indeed, it was during this time that Cornwell received a training contract offer from magic circle player Linklaters.
Although Cornwell understands rejection may take a while to "mentally process", she advises listeners to request feedback to learn from any mishaps. "You shouldn't take it too much to heart because every single thing that they said will probably be true even if it at the time you don't want to accept the fact that, you know, maybe you're too this, maybe you're too that. But it will give you so much power to turn around and be like, 'I can do this, I'm a badass'", says Cornwell, who is currently completing the Legal Practice Course (LPC) and is due to start her training contract in September.
When faced with rejection, Cornwell thinks it's an opportunity to reflect on whether that path is the "right opportunity for you". She recalls being caught up in a "whirlwind" over her first university choice, having been fixated on its ranking and prestige. But it was only after she failed to secure the right grades that she realised her back up choice, the University of Bristol, was far more suited to her.
Cornwell announced her participation in 'The Wooden Spoon' podcast to her 33,600 followers on Instagram last Thursday.
Explaining the initiative behind the new series, she wrote:
"Did you know that traditionally, a wooden spoon is given to the person who comes last in a running race. We talk about how THAT wooden spoon, or those 'failures' in life, can become your most valuable assets. Life isn't defined by grades, it's about living a successful life UNIQUE TO YOU and conquering your own goals and achievements."