Chambers confirms that Daniel Bennett has resigned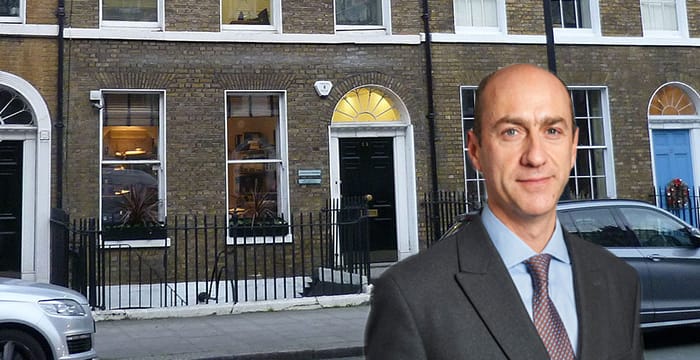 A barrister who is accused of having links to an anonymous Twitter account that allegedly harassed people online has resigned from his chambers, it has emerged.
Personal injury specialist Daniel Bennett is said to have admitted breaching Doughty Street Chambers' code of conduct after it received a number of complaints, including one from one of its own barristers, Adam Wagner. Bennett's profile no longer appears on Doughty Street's website.
The experienced barrister's decision to quit comes just weeks after reports emerged highlighting his alleged links to the anonymous Twitter account, @arrytuttle, which is said to have criticised people who supported Jeremy Corbyn in various rows about anti-Semitism.
At the time, Bennett, who was based in Doughty Street's Bristol outpost, claimed that "many people" ran the account and that he was no longer "involved". It had round 4,500 followers before it was eventually deleted last month.
Taking to Twitter this morning, fellow Doughty Street barrister Wagner, a regular target of the account, wrote:
I said I would give an update on Daniel Bennett and the @arrytuttle account. I can now confirm that he has resigned from Doughty Street Chambers following complaints. He has admitted a breach of our code of conduct. (thread)

— Adam Wagner (@AdamWagner1) August 20, 2019
"I was shocked to find out a month ago that Daniel Bennett was connected to @arrytuttle", Wagner explained, "because he is a fellow barrister and a member of my chambers — and Jewish".
Posting screenshots containing archived tweets, Wagner continued:
"You will see that @arrytuttle agreed I am 'thick as pigshit', accused me of lying, of fraud, of being a 'propagandist' (for whom?), of being an antisemite, an 'absolute danger', a 'hater of leftist Jews', of being hired to 'get Corbyn'."
The human rights specialist went on to explain that Bennett had not distinguished which tweets, if any, he had sent from the account and who the others involved were. He said Bennett "later told me that he was part of a group which set up the account, that he continued to access it to look at the feed and the mentions but tweeted rarely."
Wagner also confirmed that he, along with others, had submitted complaints to chambers about Bennett's alleged conduct and that he had since received "a fulsome apology" from Bennett which, according to Wagner, accepted that every tweet was "completely unacceptable".
A spokesperson for Doughty Street confirmed Bennett had resigned from chambers.
Comments on this article are now closed.