Defending The Guilty back following successful pilot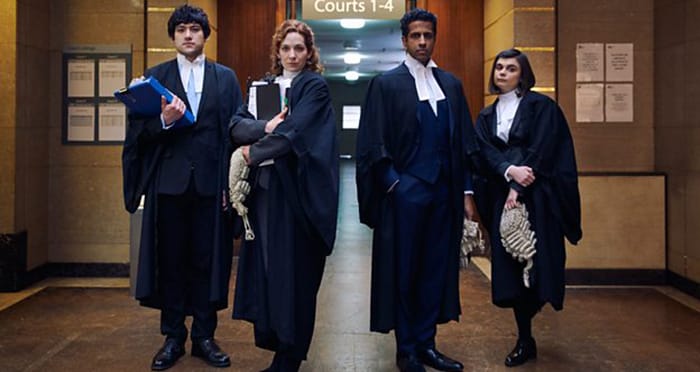 A courtroom comedy documenting the working lives of pupil barristers as they vie to secure tenancy is set to return to TV screens next week.
The show, Defending The Guilty, follows the day-to-day exploits of Will Packham, an idealistic pupil barrister (played by Will Sharpe) who is looking to find his feet at the criminal bar with the help of his worldly-wise pupil master Caroline (Katherine Parkinson of The IT Crowd and Humans fame).
Television bigwigs have now confirmed that the show, commissioned by BBC Two and piloted last year, will return next Tuesday (17 September) at 10pm.
During the pilot, viewers discovered Caroline has a rather awkward habit of referring to herself in conversation with Packham as "mummy", while our intrepid pupils — who are more than happy to stab each other in the back in a bid to secure tenancy — have been given somewhat amusing nicknames by the clerks in chambers including 'angry chav' and 'DJ Stupid'.
The show, which is based on a book of a similar name by criminal barrister Alex McBride, received mixed reviews from lawyers at the time.
Rachel Law, a criminal barrister at London's Goldsmith Chambers, said that "although obviously exaggerated for comic effect", the pilot episode was "hilarious" with "elements every criminal barrister will recognise". Meanwhile, KCH Garden Square criminal barrister Jonathan Dunne described it as "unbelievably awful" and "not remotely funny nor remotely accurate".