Exclusive: Shorter, more flexible option will allow students to pause their studies after completing stage one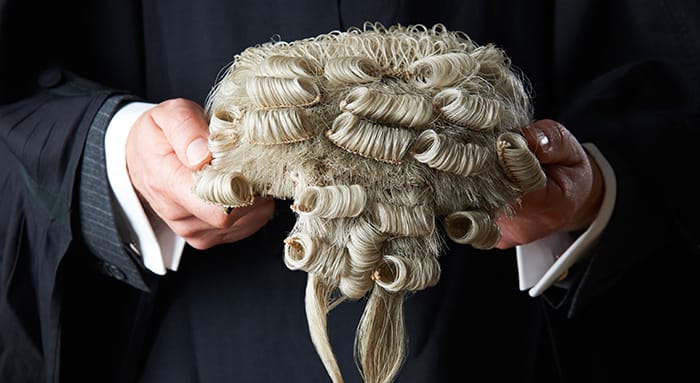 BPP University Law School (BPP) is to offer a new two-part Bar Professional Training Course (BPTC) which will see would-be barristers given the option to pause their studies at the end of stage one.
Legal Cheek can reveal that the law school's new Barrister Training Course (BTC) is shorter than the current BPTC — eight months, as opposed to 12 — and will be available from September 2020.
The course, which is still subject to approval by the Bar Standards Board (BSB), is divided into two distinct, four-month teaching blocks, with students able to pause their studies upon completion of stage one. This, according to BPP, will give aspiring barristers "flexibility around any other commitments such as gaining paid work experience".
BPP told Legal Cheek that students will be ready to sit the BSB centralised assessments — civil and criminal procedure, as well as evidence — at the end of stage one, while advocacy skills will be taught across the whole programme.
News of the course comes after the BSB approved a series of new training rules in a bid to make the route to qualification as a barrister more flexible and affordable.
BPP added that students will be supported by "intuitive online tools" that will give them instant feedback on their learning and help them track their progress, as well as an option to choose between "common law or commercial practice contexts" during part two of the course. The cost of the BTC will be revealed next month.
Mark Keith, lead designer of the BTC at BPP University Law School, said:
"The new regulations have given us more freedom in the way we can deliver our training to student barristers. From day one, our students will learn to think and act like a barrister. Students will get regular opportunities to apply their knowledge by tackling realistic legal scenarios that will prepare them for the types of cases they are likely to encounter within their pupillage."
The current BPTC offered by BPP will remain unaffected by these changes.
Elsewhere in the world of barrister training, The Inns of Court College of Advocacy (ICCA) confirmed earlier this spring that it had applied for permission to deliver its own version of the BPTC priced at £13,000. This, as we pointed out at the time, is lower than any current provider of the BPTC and around 30% lower than any of the London-based BPTCs.
Rival providers including The University of Law (ULaw) are expected to follow with their own BPTC announcements in the coming months.
BPP revealed earlier this month details of a new law conversion course tailored specifically for students looking to sit the Solicitors Qualifying Examination (SQE). The SQE, otherwise known as the super-exam, is due to come into force in September 2021 and will replace both the Graduate Diploma in Law (GDL) and Legal Practice Course (LPC).