Will it feature her now-famous spider brooch? ?️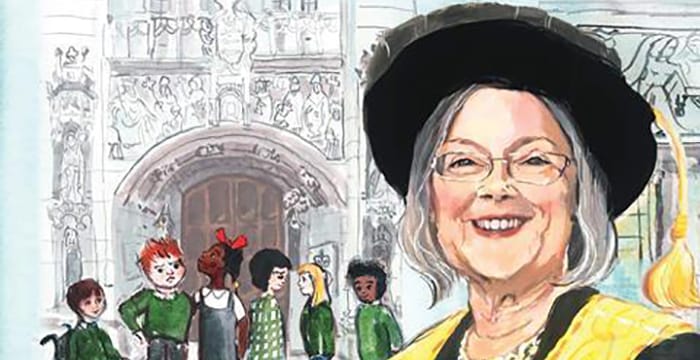 A long-awaited children's book based on the life of Lady Hale, the UK Supreme Court's first female president, is to be published next month.
Equal To Everything: Judge Brenda and the Supreme Court tells the story of Ama, a young girl from Richmond in Yorkshire, who visits the Supreme Court on a school trip and learns about the work of the court and how another girl from her hometown went on to become its most senior judge.
Throughout the illustrated book, published by Legal Action Group (LAG), an independent charity promoting access to justice for all members of society, readers discover more about Hale's fascinating life — from school to university and on to becoming the UK's most senior judge.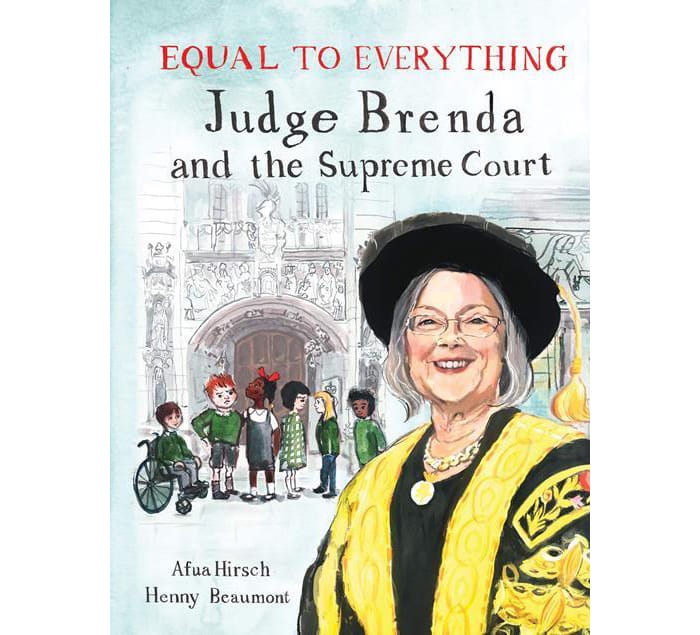 LAG says it "highlights some important cases judge Brenda was faced with and explains how judges make difficult decisions and teaches children about fairness, justice and how the law can be used for good and to protect us all."
The book, which is available to pre-order now, is written by barrister turned broadcaster Afua Hirsch and illustrated by artist Henny Beaumont. Unfortunately, Legal Cheek can confirm Hale's now-famous spider brooch, which she wore yesterday when delivering the Supreme Court's prorogation judgment, fails to make an appearance.
A crowdfunding campaign, launched by LAG, raised in excess of £11,500 to cover the book's creation and production costs. Equal To Everything is out next month.
This isn't the first time the Supreme Court has graced the pages of a children's book. The Supreme Court: A guide for bears, produced by court artist Isobel Williams, sees two unnamed teddies introduce readers to the court and its role within the legal system.