It's much cheaper, too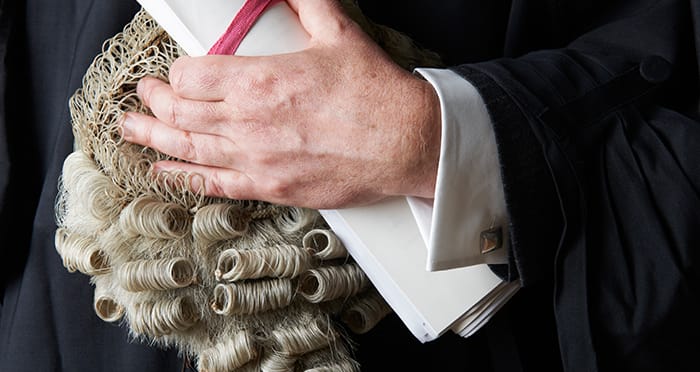 City Law School has become the latest legal education provider to offer a revamped version of its bar course at a significantly lower cost than its current offering.
The two-part Bar Vocational Studies (BVS) programme will be available from July 2020 and is priced at £14,000. This is £4,500 cheaper than City's soon-to-be phased out Bar Professional Training Course (BPTC), which comes in at £18,500.
Part one sees aspiring barristers complete two centrally-set examinations, civil litigation and dispute resolution; and criminal litigation, evidence and sentencing, and will be delivered entirely online through a range of "multi-media resources". Meanwhile, part-two focuses on the more hands-on modules such as advocacy and conferencing, and will require students to attend City's Northampton Square campus in north London.
The law school confirmed wannabe barristers will have the option to suspend their studies after part-one to focus on, for example, securing CV-boosting work experience or securing pupillage. The cost of part one is £2,500, while part-two will set students back £11,500.
Professor Peter Hungerford-Welch, assistant dean and head of professional programmes at City Law School, told Legal Cheek:
"City, University of London has a proud tradition of commitment to academic excellence for business and the professions, and bar training is an important part of the portfolio of the City Law School. Staff from the school designed the original Bar Vocational Course in 1989, and are proud to be designing new training programmes to equip students with the skills and knowledge they need to be barristers."
The revamped bar course comes after the Bar Standards Board approved a series of new training rules in a bid to make the route to qualification as a barrister more flexible and affordable.
City also confirmed it will offer a number of other new bar-focused courses, including a full-time BVS postgraduate diploma, comprising the standard BVS plus two elective modules in a specialist area of practice, and a BVS LLM, which sees students again complete specialist electives as well as a dissertation/clinical legal education project. These are priced at £18,500 and £19,500, respectively.
Last week, The University of Law unveiled its new programme for would-be barristers, the Bar Practice Course (BPC), which costs £13,000 in London and £11,750 elsewhere — almost £6,000 cheaper than its current BPTC (£18,735).
Meanwhile, BPP University Law School confirmed it was replacing its BPTC with a new, two-part Barrister Training Course (BTC). The course is shorter (eight months, as opposed to 12) and comes with an option to pause studies after part-one. The cost of the course is still to be confirmed.
Finally, the Inns of Court College of Advocacy (ICCA) confirmed earlier this year it will deliver a new training course for barristers priced at £13,000 in total.