Former Proskauer Rose lawyer struck off for pretending to pass professional insolvency exam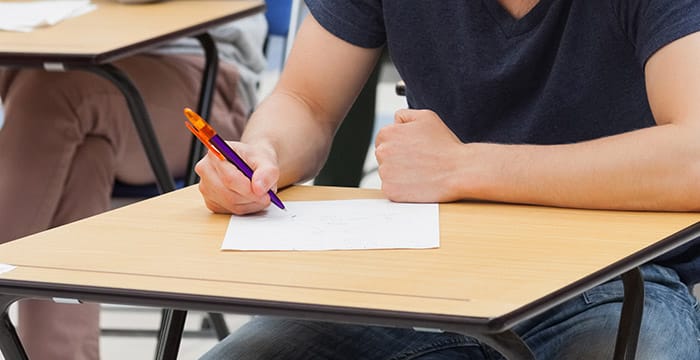 A junior solicitor has seen his promising career at a top City law firm ended after lying to his boss about passing an exam.
Michael William Freeman will no longer be able to practise law after he was caught pretending to have secured a specialist insolvency qualification when he hadn't sat the exam.
The Solicitors Disciplinary Tribunal (SDT) said that Freeman, who had worked his way up from paralegal to high-flying City solicitor, was guilty of "deliberate, calculated and repeated" dishonesty.
Freeman was a junior solicitor at international law firm Proskauer Rose, working across its private credit and restructuring teams. He claimed he had very long hours, which eventually led to a break-up with his fiancée, and referred to a challenging work environment.
In particular, the tribunal heard allegations that Freeman's supervising partner had told him to "fuck off up the corridor and become a Lego lawyer" and "fuck off and cry to HR about it". The unnamed partner said that there had been "open and frank discussions" and admitted "occasionally we all swear. I am no exception".
Despite his alleged heavy workload, Freeman was meant to be studying for the Certificate of Proficiency in Insolvency throughout 2016. Proskauer Rose paid the course fees and the exam was in December 2016.
Freeman skipped the exam, later explaining that he had "missed a number of sessions and the mock exam due to pressure of work… looking back, I believe I had a fear of failing".
Nevertheless, when Freeman's supervising partner asked him on several occasions whether he had passed the exam, Freeman said that he had. Freeman also put this in a firm bio, although he managed to prevent this going live without admitting the truth to his boss.
Eventually, however, management became suspicious. The tribunal's judgment records an excruciating moment when a senior figure at Proskauer Rose was talking Freeman through the process for ordering a replacement insolvency certificate from the examining body. Freeman "suddenly interrupted her and stated that he had to take an urgent call from a client and needed to terminate the telephone call".
Ten minutes later, Freeman rocked up to his boss's office and claimed to have failed the exam because of a tricky essay question. He later admitted that he had never sat it at all.
Freeman, a graduate of the University of the West of England, had worked in several paralegal roles before securing a training contract at Proskauer Rose, according to his LinkedIn profile. His colleagues "held his abilities in high regard and considered that he was good at his job".
Before the SDT, he admitted most of the allegations but denied dishonesty.
The tribunal accepted that no clients had been misled by Freeman's conduct. But it found that "ordinary and decent people… would consider that it was dishonest to tell your colleagues that you had taken and passed an exam when you know that you had not". Freeman's relative inexperience was no excuse.
It added that "even if, which was not accepted, the respondent was working in a toxic and uncaring environment, it did not excuse his dishonesty and did not amount to exceptional circumstances".
Freeman was struck off the roll of solicitors and ordered to pay £9,423 in costs.