Reality star sets eyes on criminal law specialism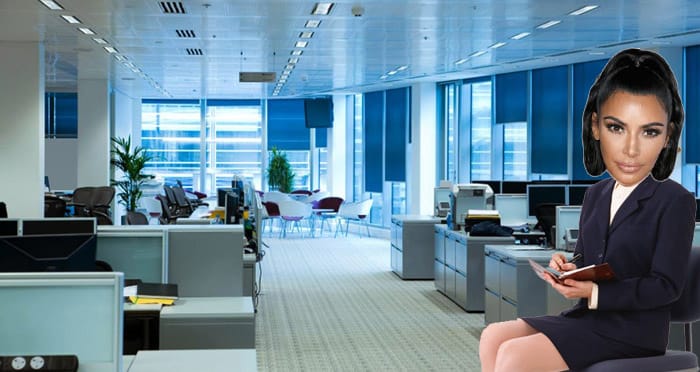 Kim Kardashian has revealed ambitions to set up her own law firm filled with ex-prisoners.
In a candid chat with Reuters, first-year law student Kardashian, said: "I would love to open up a firm and hire formerly incarcerated people that have spent so much time having to fight for their lives inside. They know the law better than anybody and I think I would have the best firm if I had a firm [filled with these types of people]."
The reality star of Keeping up with the Kardashians fame's ambitions haven't sprung out of nowhere. She has, in recent months, expressed her interest in criminal justice reform, and even brought a dash of celebrity to the case of Alice Marie Johnson, helping free the 63-year-old from a life behind bars.
"I spend a lot of time visiting prisons and some of the most enlightened people I've ever met, some of the smartest people, and the people that know law the best are people that are spending time in prison," continued the 38-year-old socialite.
Kardashian 'broke the internet' when she confirmed she had enrolled on a legal apprenticeship with a San Francisco law firm last summer, with a view to sit the California bar exam in 2022, in May's issue of Vogue.
Speaking on her studies further, Kardashian revealed she's "almost done with year one" of her four-year course and has her eyes set on specialising in criminal law:
"I already know that I really want to study criminal law but you have to go through the motions of contracts and torts and civil, and everything else, but I've really enjoyed the process."
The mother-of-four, who is currently visiting her homeland in Armenia, recently shared a snap on her Instagram page, which has amassed a huge 148 million following, of her dressed down in casual sweats and laden with law books — a notable change from her closet full of couture. "Focused," is the simple caption the social media star used.
Here is the life of a law fresher rather conveniently told by nine (very relatable) Kim K GIFs.