Ryan Beckwith, who had been accused of engaging in sexual activity with intoxicated junior colleague, fined £35,000 and ordered to pay £235,000 in costs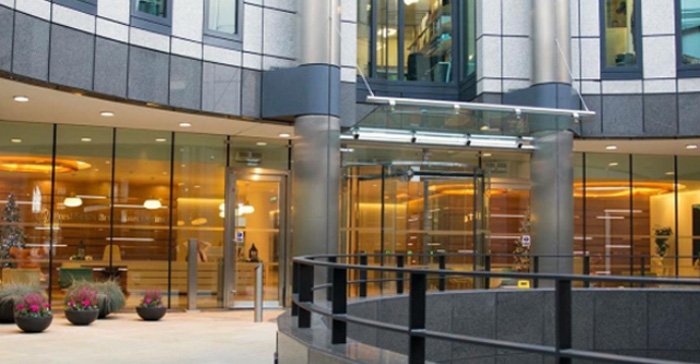 A Solicitors Disciplinary Tribunal (SDT) today upheld an allegation that a partner in Freshfields' London office engaged in sexual activity with an intoxicated junior female colleague. Ryan Beckwith resigned from the firm this morning.
Ryan Beckwith, a married father of one, stood accused of attempting to kiss, and on a separate occasion, engaging in sexual activity with a junior associate at the magic circle firm following a boozy night out with colleagues.
The tribunal ruled that Beckwith, a former restructuring and insolvency partner, initiated and or engaged in sexual activity with the female colleague, who cannot be named, when he knew or ought to have known that she was heavily intoxicated to the extent her judgement was impaired. The SDT made no finding on the issue of consent.
The second allegation, concerning the attempted kiss, was found unproven. A ruling on sanction is expected to be made later today.
Freshfields' senior partner, Edward Braham, commented:
"We note the ruling of the SDT tribunal earlier today. Ryan Beckwith has been on indefinite leave from the firm for some time and has now resigned as a partner with immediate effect. The firm takes all complaints extremely seriously. We want a culture that is welcoming and allows our people to flourish, and we work hard to achieve that. We are running a firm-wide programme to ensure our values and behaviours are consistently experienced across the firm, and I am confident that we will continue to achieve change where it is needed."
The tribunal previously heard how 41-year-old Beckwith shared a taxi with the woman to her home in July 2016, following drinks at The Harrow pub opposite Freshfields' Fleet Street HQ. The young female lawyer claimed she was "extremely and exceptionally drunk" and had difficulty standing up at the time the second alleged incident is said to have occurred.
Beckwith, who studied law at Anglia Ruskin before doing the BCL at Oxford University, strongly denied engaging in non-consensual activity with the woman, telling the tribunal last week that he was "a good person" that "wouldn't take advantage of anyone". He also denied trying to kiss her on the lips a few months earlier.
UPDATE: 12:26pm
The SDT fined Beckwith £35,000 and ordered him to pay £235,000 in costs.
Comments on this article are closed.