Law Society of Ireland condemns 'inappropriate comments'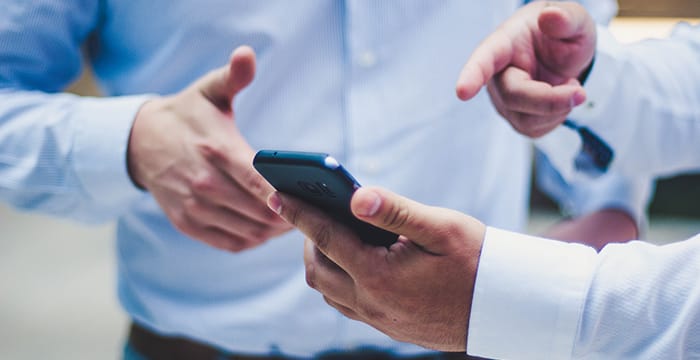 An investigation is underway into "highly offensive" messages about female students circulated on a WhatsApp group for soon-to-be trainee solicitors in Ireland.
The Law Society of Ireland has warned that "a group of students have been posting inappropriate content relating to female students in messaging groups".
Legal Cheek has been told that the group was named "Tits and Filth", confirming reports in the Irish press. The group was allegedly used by male students taking the Professional Practice Course (PPC) to discuss female classmates.
The Law Society, which run the professional training course for all would-be solicitors in Ireland, says that students have been offered counselling and that it is blocking Whatsapp on the law school's wifi.
The PPC is the equivalent of the Legal Practice Course (LPC) in the UK. It is only offered by the Law Society of Ireland to students who already have a training contract.
An email issued by the Society's director of education, TP Kennedy, said that "the content of these posts is highly offensive and also gives rise to profound ethical concerns. Several students have provided us with details of these groups and we are investigating them".
He added that "these messages have caused deep distress to many students. This kind of behaviour will not be tolerated and has no place on a professional training course".
In the email, seen by Legal Cheek, the regulator warns that "posting inappropriate content may have the effect of bringing the profession into disrepute and consequently may raise concerns as to whether any trainee involved in generating or circulating such content might be a 'fit and proper person to be admitted as a solicitor'".
Approached for comment, a spokesperson for the Law Society of Ireland said: "The Law Society is appalled to learn that inappropriate comments may have been posted on a private messaging group by a small group of students. The Law Society has taken immediate action to thoroughly investigate the circumstances and seek to establish all the facts."
The spokesperson continued:
"The Law Society takes these allegations extremely seriously and, if they are proven to be true, disciplinary action will be taken. We have taken immediate action by reminding students of their responsibilities and ethical obligations. The law school's counselling service is providing additional supports and services to students in light of this incident. In addition, we have suspended access to private messaging groups in the law school".
UPDATE: Monday, 14 October — 15:53
The Law Society of Ireland has issued the following statement to students at the law school:
"While the investigation into the private messaging group by a small number of students is not yet finished, the Law Society has completed its review of the content of this WhatsApp group. The Law Society remains very concerned about students engaging in any inappropriate messaging on WhatsApp or otherwise. However, the Society is now able to confirm that the WhatsApp group does not contain references to any female students. Once the investigation has been completed the Law Society will determine what further disciplinary steps are required."