US doll features black robes, jabot and a gavel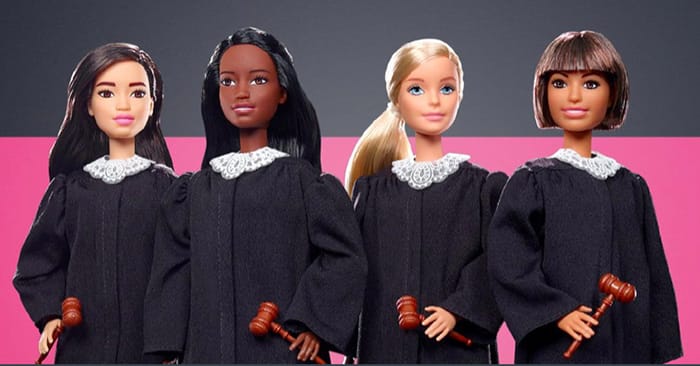 Barbie has supposedly been hitting the legal books and landed herself a role on the bench.
Yes, that's right — Judge Barbie is now officially a thing. Mattel, the US toy giant which manufacturers the world-famous doll, has created a special 2019 'Career of the Year' version with the goal of encouraging "girls to learn more about making decisions to change the world for the better".
She is available to buy for $12.97 (£10.57) and comes with typical US judge garb, including black robes and a lace collar (otherwise known as a jabot), as well as a gavel and block.
The verdict is in! With over 200 careers since 1959, this year Barbie takes the stand as a Judge! The Barbie Judge Doll encourages girls to learn more about making decisions to change the world for the better.

Shop now: https://t.co/ceim7WxU1E. pic.twitter.com/IQDCp6rZtL

— Barbie (@Barbie) October 7, 2019
The doll, which comes in four different skin tones with four hairstyles, is part of an effort by Barbie and GoFundMe to "close the Dream Gap" between men and women through donations to various charities which support female empowerment programmes.
"Barbie has had over 200 careers," global head of Barbie, Lisa McKnight, told USA TODAY. "We like to say, 'There isn't a plastic ceiling that Barbie hasn't broken'." Continuing, she revealed the company decided to introduce the new dolls after learning that "only 33% of sitting US state judges are female".
"Our hope is that girls will enjoy playing with the dolls and imagine themselves protecting the rights of others," McKnight added.
Earlier this year, Lady Hale, president of the Supreme Court, called for greater female representation across the upper ranks of the judiciary. Hale, who is due to retire in January, is just one of three women that currently make up the top court's 12-seat bench.