BARBRI's Sarah Hutchinson and F-LEX's Emma McDowell to join SQE creators and other big names at LegalEdCon North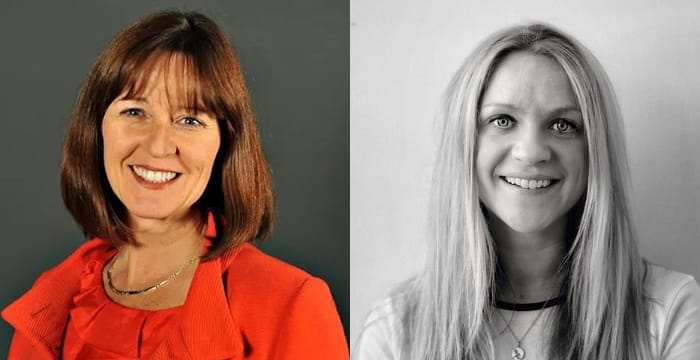 The international managing director of one of the world's biggest legal education providers, which is preparing to swoop into the Solicitors Qualifying Exam (SQE) market, is the latest speaker to be announced for LegalEdCon North.
BARBRI's Sarah Hutchinson will set out her vision for delivery of the new 'super-exam' and the wider future of legal education and training.
She will be joined at the Conference — which takes place at The Lowry, Media City, Manchester on Thursday 30 January — by Emma McDowell, the head of client services at F-LEX, an award-winning on-demand platform that connects law firms and general counsel to lawyers and law students.
McDowell will share her insights on how on-the-job learning can be incorporated into students' formal training requirements, while reflecting more broadly on the fast-growing area of on-demand lawyering.
They will appear alongside SQE creators Crispin Passmore and Julie Brannan, Freshfields' innovation chief Isabel Parker and The University of Manchester's Professor Claire McGourlay at the event. Two further speakers will be announced each week during the autumn.
Hutchinson, who combines her role at BARBRI with chairing the Public and Professional Interest section of the International Bar Association, said:
"The SQE creates an exciting opportunity for new routes to qualifying as a solicitor particularly for graduates unable to secure training contracts. BARBRI is committed to supporting the most able and committed future lawyers to qualify whether you are working in a classic law firm environment or an innovation hub delivering legal services through technology."
McDowell, a Bird & Bird lawyer before joining F-LEX, said:
"Having attended the Legal Cheek Future of Legal Education and Training Conferences in London, they have always been very informative so it is great to see it expanding to the North where we have an office too so we can continue to learn from a wider range of people!"
The headline sponsors for the Conference are Manchester Law School, BARBRI, The College of Legal Practice, The University of Law and BPP University Law School. Nottingham Law School and LawCare are silver sponsors.
Early Bird tickets for LegalEdCon North can be purchased here until the end of the month.