Open to law and STEM students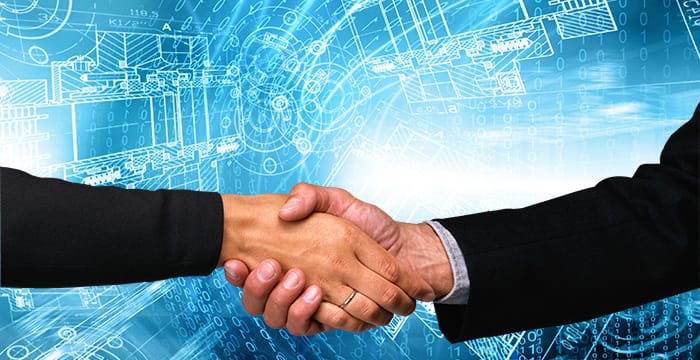 International law firm Osborne Clarke has joined forces with the University of Bristol to launch a vacation scheme with a lawtech twist.
The new offering, dubbed 'Legal and Emerging Tech Vacation Scheme', has already seen six students complete a two-week placement earlier this summer in the firm's Bristol office.
The inaugural group — half of which are studying law while the other half are studying science, technology, engineering and maths (STEM) courses — were split into pairs and tasked with using their individual skill sets to resolve "a real business problem using technology".
The tech-focused challenges included: implementing collaboration tools such as project management software to help the firm's lawyers work together more effectively; identifying examples where blockchain-enabled smart contracts would be useful to automate provisions in written legal contracts; and applying litigation dispute modelling to enable the firm's lawyers provide better advice to clients on the likely outcome of their dispute case.
The tech-minded twosomes received guidance from Osborne Clarke partners Nick Simpson, Mark Taylor and Rob Horne, as well as additional support from members of the outfit's IT and legal teams.
Following their two week spell at the firm, each pair presented their ideas to a panel made of sponsors and lawyers. A number of students will also be offered part time roles to continue with their projects, Osborne Clarke confirmed.
Commenting on the initiative, Nathan Hayes, IT director at Osborne Clarke, said: "We wanted to work with the University of Bristol because of its fantastic reputation in law and in the STEM fields of computer science and engineering mathematics. As digitisation and technological innovation becomes increasingly more important to our clients and key sectors, we are conscious that we need to stimulate our thinking around the use of emerging technologies."
Hayes, who leads the scheme, added:
"With this in mind, we wanted to work with the University to access their brightest tech and legal young minds and in return provide those individuals with access to the latest legal technologies being used to address real world client challenges. Combining the different disciplines has encouraged the students to think in new ways and we look forward to following them as they progress with their studies."
Osborne Clarke isn't the first law firm to secure a tech-focused partnership with a university or business.
We brought you the news earlier this year that Norton Rose Fulbright had launched a tie-in with the University of York to deliver a lawtech module open to third year law and computer science undergraduates. Elsewhere, Freshfields struck a similar deal with the University of Manchester and AI company Neota Logic to create an optional third year module called 'Legal Tech and Access to Justice'. Meanwhile, Clifford Chance developed a tech-focused internship in 2018 for some of its future trainees, teaming up with online legal marketplace Lexoo.
This year's STEM Future Lawyers panel discussion, 'Why STEM students make great lawyers 2019 — with Allen & Overy, Bristows, Clifford Chance, Freshfields, Reed Smith and more, takes place on the evening of Thursday 14 November at LexisNexis in central London. You can apply to attend the event, which is free, now.