Slaughter and May is a high profile backer of business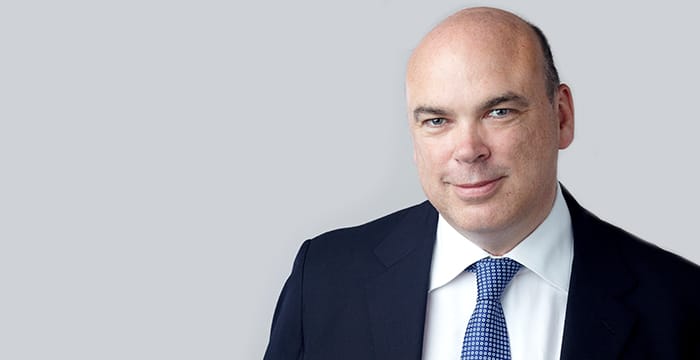 A billionaire investor in a legal AI company also backed by Slaughter and May is facing extradition to the US on fraud charges.
Mike Lynch, who resigned as a government tech adviser after being indicted State-side last year, continues to sit on the board of London-based Luminance, which describes itself as "the artificial intelligence platform for the legal profession".
Luminance boasts that its products are used by 18 of the world's top 100 law firms — including Slaughter and May, which owns a stake in the company.
Lynch, 54, hit the big time in 2011 when he sold his start-up software firm to Hewlett Packard for £7.4 billion, but now faces US criminal charges connected to the sale. Prosecutors allege that Lynch artificially inflated the value of the company, with Hewlett Packard writing off £3.1 billion of the firm's value a year after the purchase.
The Essex entrepreneur denies any wrongdoing, but Hewlett Packard is also suing in the High Court, where Lynch gave evidence for four consecutive weeks over the summer. A judgment is not expected until next year.
It was confirmed last week that the US wants Lynch extradited to face trial. A federal judge in San Francisco has issued an order for prosecutors to outline the deadlines of the extradition proceedings by 1 December.
When the American authorities first launched criminal proceedings in November 2018, Lynch resigned from his role as a government advisor, from the Royal Society and from cyber-security firm Darktrace. He remains on the board of Luminance Technologies Ltd, which is majority owned by Lynch's investment company Invoke Capital.
Lynch reportedly offered to resign from Luminance as well, but was asked to stay on. Including Lynch, three of Luminance's five directors are partners in Invoke Capital, and the two companies share addresses in London and Cambridge. The Financial Times, in fact, has said that Luminance was "founded by Invoke".
Slaughter and May owns about 5% of Luminance, according to the start-up's shareholder register, which was updated earlier this month. Slaughters head honcho Steve Cooke also sits on the Luminance Advisory Board.
In February 2019 — several months after the fraud prosecution was announced — Luminance announced that Slaughter and May had joined Invoke and other investors in ploughing a fresh £7.7 million into the company. That was roughly the same amount as Luminance lost last year. The company was £7.4 million in the red in 2018, up from a £3.7 million loss the year before.
Luminance says that its AI-powered document review technology "reads, understands and learns from the interaction between lawyers and documents, pinpointing warning signs that would be missed during a manual review". Slaughters came on board in 2016, and the platform has since grown to have over 170 customers worldwide, including fellow legal giant Eversheds Sutherland.
Luminance chief executive Emily Foges said:
"Having Mike on our board is invaluable. Nobody has the experience of growing and scaling companies like he does, and we benefit from his insights on a regular basis."
Slaughter and May declined to comment.
Comments on this article are closed.