Richard Hendron put an 'ill-prepared second-six pupil' in his place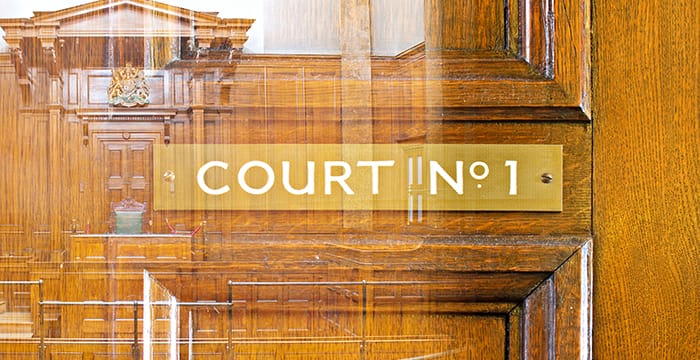 A barrister and former UKIP activist has been reprimanded after failing to turn up in court.
Richard Hendron, 38, was sanctioned by a bar disciplinary tribunal for not attending a hearing in which he was due to represent a public access client.
A Bar Tribunals and Adjudication Service (BTAS) panel said that Hendron had "failed to observe his duty to court".
The decision, which is open to appeal, concerned a hearing that was scheduled for 7 June 2016. According to the tribunal, Hendron "failed to attend the hearing and failed to arrange alternative representation for D", his client.
Instead, Hendron asked a first-six pupil to find someone else to cover the hearing. This "resulted in an ill-equipped, and ill-prepared second-six pupil attempting to represent D". The hearing had to be adjourned to a later date.
The panel found that Hendron had flunked various regulatory duties, including that he "failed to act in the best interests of his client" and "failed to provide a competent standard of work and service".
The result was a reprimand, which is fairly low on the scale of possible punishments. It's more serious than "advice as to future conduct" but below a fine, suspension, order for practice conditions or disbarment.
BTAS guidance says that "A reprimand is appropriate in cases where the breach of the Handbook is at the lower end of the professional misconduct scale and there is no continuing risk to the public but the decision maker wishes to indicate formally that the behaviour is unacceptable and should not occur again".
Hendron had been an active member of UKIP but quit the party in 2016 over the selection of a "homophobic" candidate.
He is the twin brother of Henry Hendron, who has also been on the regulator's radar.
Henry Hendron recently returned to legal practice following a three-year suspension prompted by his conviction for "chemsex" drug offences. The offence came to light after Henry's boyfriend, Miguel Jimenez, was found dead with drugs in his system.
Since then, Henry Hendron has been suspended from practice again, this time a three-month ban for failing to pay compensation ordered by the Legal Ombudsman.