'Communicating with someone on a screen just isn't the same', says Bar Council bigwig Athena Markides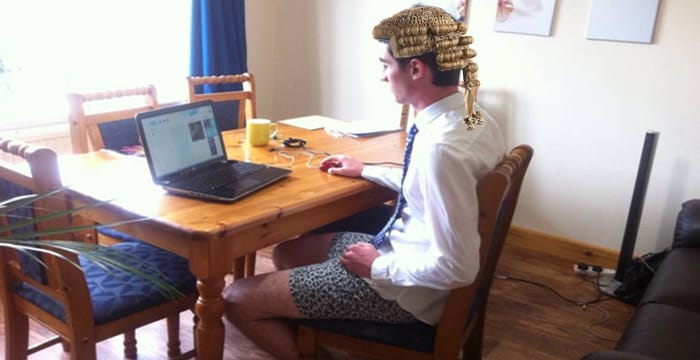 A junior barrister has urged caution over the use of video hearings during important court proceedings, arguing that communicating with someone on a screen is "less impactful" and can even lead to discriminatory bias.
In a speech at the Bar and Young Bar Conference 2019 on Saturday, Athena Markides warned that some aspects of the government's ambitious court modernisation programme, particularly video hearings, require "more careful thought".
Markides, chair of the Bar Council's Young Barristers' Committee, noted that while video hearings have already been introduced, the government's aim is to roll these out more widely — including in remand hearings, plea and trial preparation hearings and civil interlocutory hearings.
"Video hearings may instinctively sound appealing," admitted the Crown Office Chambers barrister. "We will no longer have to wake up at 5am and trek to some far flung court. Instead we can pop out of bed at 9:25am, pull a shirt and jacket on over our pyjamas and present our respectable upper half to the tiny camera on our laptop with the lights on a flattering setting."
But regardless of the potential perks, Markides urges caution. "The thing is though, that communicating with someone on a screen just isn't the same as doing it in person," she told the audience. "We all know it's true, even if we can't immediately say why. We may have a vague sense that submissions by Skype are less impactful. That it's harder to focus on a screen for long periods of time. That people on a screen are more like TV characters — less real than those sitting next to us."
Markides went on to cite preliminary research suggesting that evidence received on screens leads to different outcomes to evidence received in person. Specifically, she continued, "people who received witness evidence on screens were more likely to resort to discriminatory bias when making decisions based on that evidence."
She continued:
"The research is still in its early stages, but this is obviously cause for concern. If BAME advocates, suspects and witnesses are at a real and immediate disadvantage when using video hearings, then this should be a deal-breaker. The cost-benefit analysis should not allow this outcome."