'My dad's going to see this. Sorry, dad!'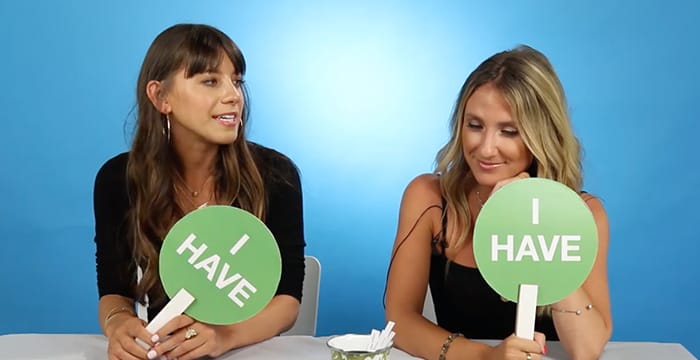 In their latest analysis of law student behaviour, BuzzFeed's new viral video calls upon the honesty of four US legal rookies as they play 'Never have I ever'.
The video's premise is simple: four legally minded novices are asked about things that they've never done during law school. In this version of 'Never have I ever' — a drinking game that serves as a rite of passage for freshers everywhere — the players trade in the bevvy for 'I HAVE' and 'I HAVE NOT' signs. Check out the full video below:
Responding to questions ranging from 'never have I ever cheated on a test' to 'never have I fallen asleep in class', the US legal foursome speak frankly about their experiences — inadvertently highlighting the similarities with their UK counterparts this side of the pond.
One question asking if they have dated another lawyer/person in law, for example, is met with candid responses. Holding up her 'I HAVE' sign, one participant describes her cohort as "incestuous", while another gives a very lawyer-like answer: "What's your definition of 'dating'?".
Asked if they had ever come to law school while under the influence, one offers up classic law student logic: "Drinks are cheaper during the week, as a law student you are broke. So, you go out and enjoy those happy hours."
Another recalls experiencing her first hangover during bar prep, "throwing up in the bathroom of the basement of a Korean church".
The video, which has racked up over 50,000 views on Facebook, isn't the first time BuzzFeed has called law grads to the stand. Previous offerings have seen lawyers reveal their law school horror stories and answer commonly Googled questions about legal life.