Then emailed her to say 'Sorry!!', tribunal hears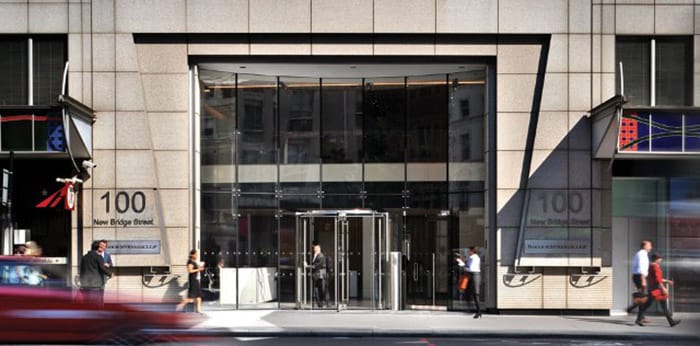 The former London boss of one of the world's largest law firms "propositioned" a junior lawyer in his hotel room after a night of drinking, a disciplinary tribunal heard.
Gary Senior, a former managing partner at Baker McKenzie, is accused of seeking to "initiate intimate activity" with an unnamed junior associate and of using his position in the firm to influence a subsequent internal investigation into his alleged conduct.
Bakers' HR director and partner who conducted the investigation, Martin Blackburn and Thomas Cassels, also stand accused of allowing their former boss to influence what should have been an independent investigation.
Representing the Solicitors Regulation Authority (SRA), 39 Essex Chambers' Andrew Tabachnik QC said: "The first respondent [Senior] while managing partner of a leading UK and global firm propositioned Person A, a six months or so qualified associate solicitor in the early hours… having asked her to stay behind in his hotel room when all others left."
The incident is said to have occurred in February 2012 following a recruitment dinner attended by a hundred or so Bakers' staff. As the evening drew to a close, the tribunal heard how a small group moved on to a bar and then a nightclub, before returning to Senior's hotel room and ordering more drinks.
Tabachnik QC alleged that Senior told Person A, a junior associate of six-months' post-qualification experience (PQE) at the time, she was "very attractive" and "gave her an unwanted kiss on the neck".
After the woman left, Senior is said to have emailed her immediately to say "Sorry!!". It is also claimed he later sent another email saying he was "deeply sorry" and "terribly embarrassed", adding "I'm a popular managing partner because I enjoy drinking with others" and "if I get drunk I get tactile and affectionate".
Tabachnik said the junior lawyer was "extremely distressed at the actions of her managing partner" and was "fearful her career at the firm would be adversely affected by the fact she had rejected the managing partner's advances".
A spokesperson for Bakers said: "We have been co-operating fully with the SRA since the beginning of this process last year. In September 2018, we shared with the SRA the findings of the report we commissioned into the 2012 incident which was carried out in conjunction with the law firm Simmons & Simmons. We've learned much from this episode, recognised what went wrong and have well established and effective policies and programs in place across the firm."
Senior now works as a consultant at executive recruitment firm Helix Management Services, while Cassels is a commercial litigation partner at Linklaters.
All parties deny wrongdoing. The hearing continues.
Comments on this article are closed for legal reasons.