Seasonal spoof video sees Mr Claus accused of licence breach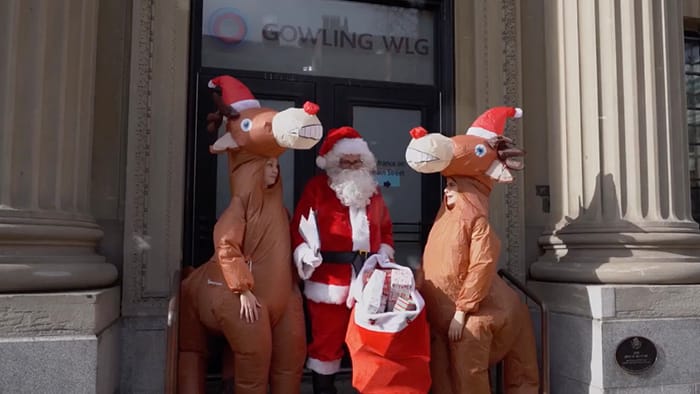 Have you ever wondered what would happen if Santa found himself on the wrong side of the law due to a business licence violation?
Well, thanks to Gowling WLG, wonder no more. The international firm has produced an amusing seasonal video, 'Santa saved by lawyers: A Gowling WLG Christmas story', which shows its lawyers stepping in to help good old St Nick when he finds himself in, well, the nick.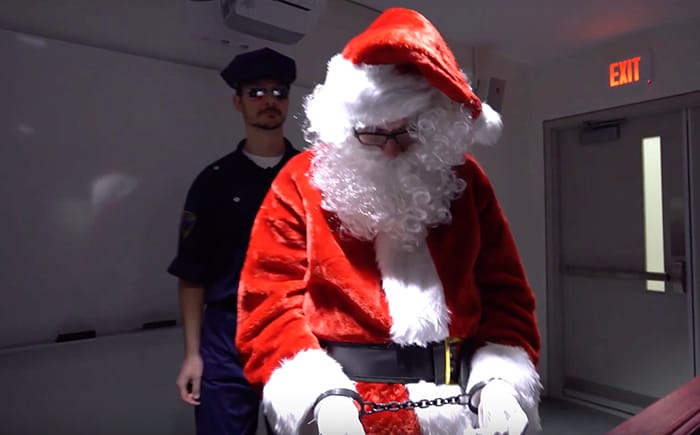 The short video, uploaded to YouTube yesterday, was filmed at Gowling's Hamilton office in Ontario, Canada, and stars a host of its lawyers including partners Robert Dunford (as Santa) and Leigh Ann Sheather (as the judge), and senior associate Matthijs van Gaalen (as the hero lawyer who helps save Santa).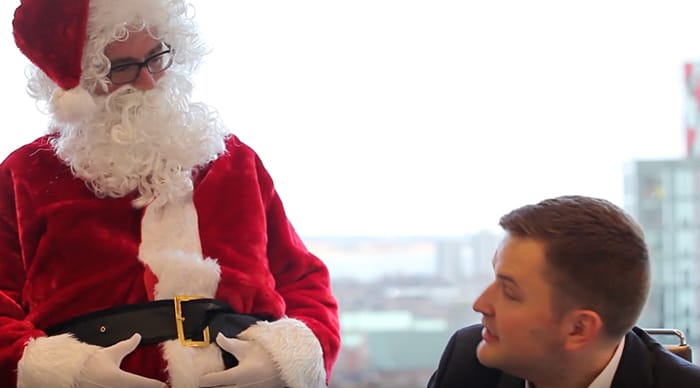 The festive effort, complete with rhyming narration, sees Santa hauled before the courts on Christmas Eve over his failure to possess the correct business licence to operate an elf workshop.
Fortunately, Gowling's crack team of lawyers were on hand to work "all through the night" to secure the relevant licences for their high-profile client and "before dawn Santa was able to take flight".
Watch the video in full below: