Winckworth Sherwood urges staff to evacuate building — and charge clients on Monday instead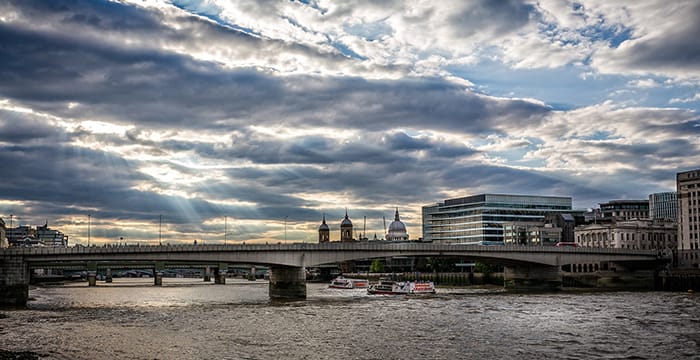 A law firm messaged its staff to tell them not to worry about lost billing if they went home during the London Bridge terror attack last week.
Winckworth Sherwood, which has its HQ right by London Bridge, told its lawyers that they could make up their billing targets on Monday as it urged them to flee the building during Usman Khan's murderous rampage on 29 November.
The message was one of six sent by text (screenshots below) as part of the firm's emergency response system. While earlier texts simply told staff to clear out of the building and stay safe, they were followed by one that encouraged lawyers to put charging clients aside — if only for a day.
According to the website RollOnFriday, it read: "This is an emergency message from the WS DR System. In case you are concerned about month end, we will treat Monday as the last day of November for billing purposes. Thank you."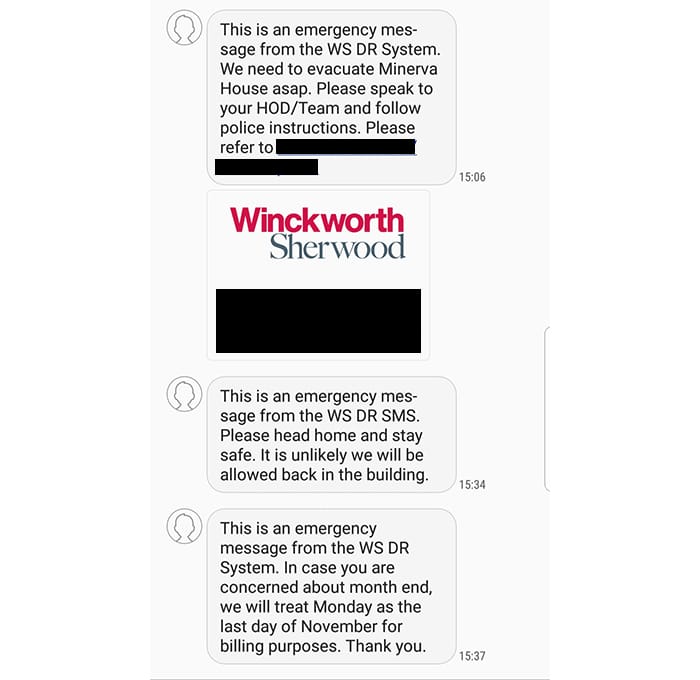 A spokesperson confirmed to Legal Cheek that "the text message was one of six text updates sent over the course of the afternoon of 29th November as the terrible incident on London Bridge unfolded. The messages were sent to ensure the safety of all members of the Firm. This included, following instructions from the Metropolitan Police, requiring everyone to leave the office and then head home".
They added: "The highlighted message was meant to ensure nobody felt any need to return to the office or remain in the building."
This isn't the first time that the venerable national outfit has been accused of being less than dextrous in its communications. Earlier this year, a Winckworth Sherwood partner was reported to the Information Commissioner's Office after mass emailing 600 contacts without bcc-ing any of them.