'A champion for underdogs everywhere'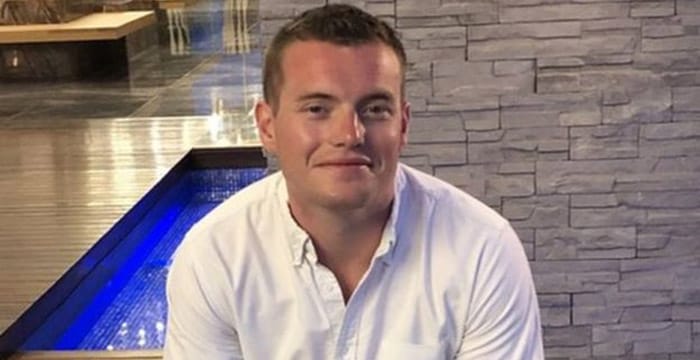 Tributes are being paid to the law graduate Jack Merritt who was killed in the London Bridge terror attack, with his father describing him as a "beautiful spirit" and a "champion for underdogs everywhere".
Merritt studied law at Manchester University before going to complete an MPhil in Criminology at Cambridge University. The 25-year-old was a course coordinator at the uni's Learning Together programme, which organised the prison rehabilitation conference at Fishmongers' Hall next to London Bridge on Friday when Usman Khan launched the knife attack.
Twenty-three-year-old Saskia Jones, another former Cambridge student who was involved with the programme as a course coordinator, was also killed in the attack.
Merritt's father paid tribute to his "inspirational" son Twitter. "My son, Jack, who was killed in this attack, would not wish his death to be used as the pretext for more draconian sentences or for detaining people unnecessarily", David Merritt wrote. "Cambridge has lost a proud son and a champion for underdogs everywhere, but especially those dealt a losing hand by life, who ended up in the prison system."
His comments came after Boris Johnson suggested "a lefty government" was responsible for the early release of convicted terrorists like Khan.
Merritt's close friend, Hollie, also paid tribute to him on Twitter, describing him as a "completely brilliant boy" who "championed the underdog".
"It's been 24 hours of pure haze", she wrote. "Nothing has made sense and nothing has mattered. I never thought I would live in a world where seeing your beautiful face would give me such a dark pain, a pain like I've never felt before."
Hollie continued: "It scares me to think that your voice is now lost, your reasonable, sensible, passionate voice could get lost in this mess. You spoke up for people and now we must do the same for you. It was senseless, this is completely senseless."
Elsewhere, legal affairs journalist Joshua Rozenberg wrote: "Deeply sorry to hear that Jack Merritt was murdered in the terrorist attack at London Bridge. I interviewed him at Warren Hill prison about the course he ran for prisoners and university students. A fine young man, dedicated to improving people's lives."
While award-winning UK rapper Dave (David Omoregie) tweeted: "Rest in peace brother. One of the most painful things. Jack Merritt was the best guy. Dedicated his life to helping others, was genuinely an honour to have met someone like you and everything you've done for us I'll never ever forget."
Comments on this article are closed.