Heads of Manchester Law School, Law Society and young lawyer groups to speak at 30 January summit, as second release ticket sale deadline this Friday nears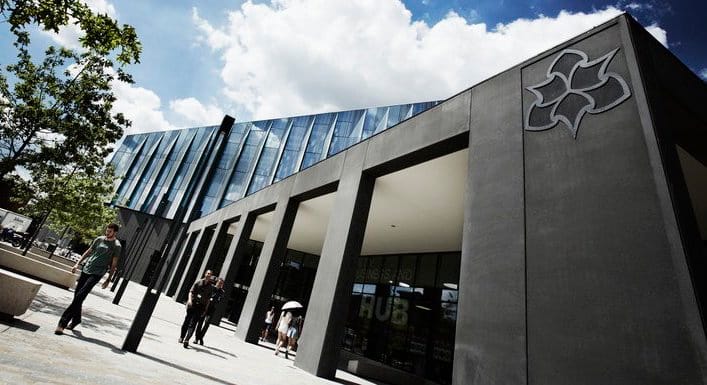 The heads of Manchester Law School, Manchester Law Society and the city's young lawyer groups are the latest speakers to be announced for LegalEdCon North, Legal Cheek's education and training summit that comes to the city on Thursday 30 January.
Appearing for Manchester Law School is its head of school, Professor Andrew Francis. Drawing upon Manchester's industrial revolution-steeped history of innovation, Francis said:
"There are significant disruptions ahead for legal education and the legal profession — but there are also huge opportunities. Manchester is a city that seizes opportunity, and it's fantastic to be able to showcase the work being developed across the North which responds to these disruptive challenges."
Francis will be joined at the Conference by Matthew Taylor, the new President of Manchester Law Society and a partner in Eversheds Sutherland's litigation team. He said:
"There's no doubt that the skillset required of lawyers continues to change and the pace of that change will only increase over the coming years. LegalEdCon North is an ideal platform to discuss those changes and for the profession to debate the best ways to address them."
And representing the junior end of the legal profession in a diversity, access and social mobility session will be the general director and chair of the Manchester Young Solicitors Group (MYSG), Adam Hattersley and Matthew Flanagan, and Manchester Trainee Solicitors Group chair Shez Anjum.
Hattersley, who combines his MYSG role with his job as an associate at Fieldfisher, said:
"The future of legal education and training is extremely important, particularly given today's market place. I'm looking forward to hearing from a variety of other speakers throughout the day and listening to their viewpoints on what the future holds for those starting out, as well as those coming through the ranks, in the profession."
Flanagan, a solicitor at Knights plc and member of the Junior Lawyers Division (JLD) of the Law Society Executive Committee, said:
"LegalEdCon North is a fantastic opportunity for lawyers from across the city to meet likeminded individuals and discuss the issues facing the profession. As a member of the Executive Committee of the JLD, not only am I committed to raising the issue of social mobility within the legal profession, but it is a subject which I am passionate about."
Anjum, whose day job is as a solicitor as JMW, said:
"Innovation in legal education and training, is at the forefront of driving change and refreshing archaic practices, that have become entrenched in the profession. The LegalEdCon North will provide a perfect platform to share knowledge and discuss how this innovation can lead to a more diverse profession."
LegalEdCon North's gold sponsors are BARBRI, BPP University, The College of Legal Practice, Manchester Metropolitan University and The University of Law. The silver sponsors are Nottingham Law School, Leicester De Montfort Law School, LexisNexis, LawCare and STEM Future Lawyers.
Purchase second release tickets to LegalEdCon North here before the deadline at 23:59 on Friday 13 December.
A cheeky sneak peek of the venue for LegalEdCon North