Official stats show how much law grads are earning five years on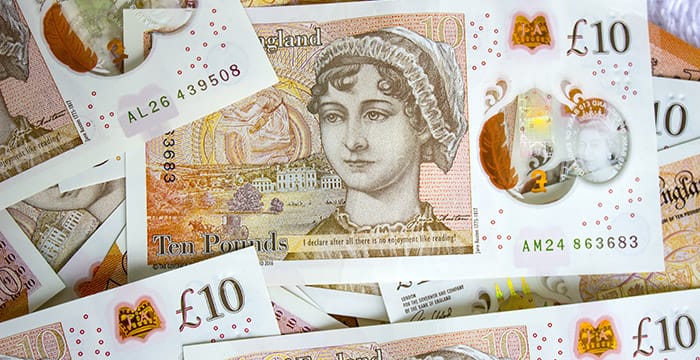 It's official: Oxbridge is the place to study law if you want to make serious bank.
Government figures show that the average Oxford law graduate is making £72,600 five years after finishing their degree, while the median Cambridge LLB grad makes £59,900.
That puts Oxbridge at the top of a league table that ranks 99 universities in England, Scotland and Wales by graduate earnings in 2017/18. Those covered by the figures would have graduated five years previously.
The data excludes international students and people doing a second or postgraduate degree — so it's a good gauge of how UK students doing their first degree get on financially after studying law. It works by matching people's education records to information held by the taxman.
On the other hand, it doesn't "control for differences in the characteristics of graduates", such as how poor they were entering uni. Some institutions take a much higher proportion of disadvantaged students than others.
The boffins also point out that "higher education will have a range of personal and societal benefits that extend beyond earnings, which by its nature are not captured in the statistics presented here".
Anyway — here's the league table.
Median earnings of law grads five years after graduating — 2017/18
| | | |
| --- | --- | --- |
| 1 | University of Oxford | £72,600 |
| 2 | University of Cambridge | £59,900 |
| 3 | University College London | £50,000 |
| 4 | University of Bristol | £50,000 |
| 5 | LSE | £48,200 |
| 6 | King's College London | £45,400 |
| 7 | University of Warwick | £42,700 |
| 8 | University of Durham | £42,300 |
| 9 | University of Nottingham | £39,800 |
| 10 | University of Southampton | £37,200 |
| 11 | University of Manchester | £36,900 |
| 12 | University of Aberdeen | £36,000 |
| 13 | Queen Mary University of London | £35,400 |
| 14 | University of Reading | £35,000 |
| 15 | University of Exeter | £35,000 |
| 16 | University of Edinburgh | £34,700 |
| 17 | University of Brighton | £34,500 |
| 18 | University of Glasgow | £34,300 |
| 19 | University of Birmingham | £33,200 |
| 20 | University of Leeds | £33,200 |
| 21 | University of Leicester | £32,800 |
| 22 | Birkbeck College | £32,800 |
| 23 | Bournemouth University | £32,800 |
| 24 | The City University | £31,800 |
| 25 | SOAS | £31,800 |
| 26 | University of York | £31,600 |
| 27 | University of Surrey | £31,400 |
| 28 | University of Newcastle-upon-Tyne | £31,000 |
| 29 | University of Buckingham | £30,700 |
| 30 | Brunel University London | £29,600 |
| 31 | University of Strathclyde | £29,600 |
| 32 | University of East Anglia | £29,200 |
| 33 | University of Kent | £29,200 |
| 34 | University of Portsmouth | £29,200 |
| 35 | University of Sussex | £28,900 |
| 36 | University of Essex | £28,800 |
| 37 | Open University | £28,800 |
| 38 | Anglia Ruskin University | £28,500 |
| 39 | University of Sheffield | £28,500 |
| 40 | Cardiff University | £27,900 |
| 41 | University of Greenwich | £27,700 |
| 42 | University of Liverpool | £27,700 |
| 43 | Edinburgh Napier University | £27,700 |
| 44 | London South Bank University | £27,400 |
| 45 | Oxford Brookes University | £27,000 |
| 46 | University of Winchester | £26,600 |
| 47 | University of Dundee | £26,600 |
| 48 | University of Abertay Dundee | £26,600 |
| 49 | Roehampton University | £26,500 |
| 50 | Kingston University | £26,300 |
| 51 | University of Cumbria | £26,300 |
| 52 | University of Stirling | £26,300 |
| 53 | University of Westminster | £26,100 |
| 54 | Southampton Solent University | £25,900 |
| 55 | University of Gloucestershire | £25,900 |
| 56 | University of Lancaster | £25,600 |
| 57 | Glasgow Caledonian University | £25,600 |
| 58 | University of Northumbria at Newcastle | £25,200 |
| 59 | Nottingham Trent University | £24,800 |
| 60 | Buckinghamshire New University | £24,800 |
| 61 | UWE, Bristol | £24,800 |
| 62 | University of the West of Scotland | £24,800 |
| 63 | University of Hertfordshire | £24,600 |
| 64 | University of Hull | £24,500 |
| 65 | Robert Gordon University | £24,500 |
| 66 | University of Northampton | £24,100 |
| 67 | University of West London | £24,100 |
| 68 | Canterbury Christ Church University | £24,100 |
| 69 | University of Keele | £24,100 |
| 70 | De Montfort University | £23,700 |
| 71 | University of Lincoln | £23,700 |
| 72 | University of East London | £23,700 |
| 73 | Swansea University | £23,700 |
| 74 | University of Plymouth | £23,400 |
| 75 | Coventry University | £23,400 |
| 76 | Staffordshire University | £23,400 |
| 77 | University of Huddersfield | £23,400 |
| 78 | University of Salford | £23,000 |
| 79 | London Metropolitan University | £22,600 |
| 80 | Manchester Metropolitan University | £22,600 |
| 81 | Leeds Beckett University | £22,600 |
| 82 | Aberystwyth University | £22,600 |
| 83 | Bangor University | £22,600 |
| 84 | Middlesex University | £22,300 |
| 85 | Liverpool John Moores University | £22,300 |
| 86 | University of Chester | £22,300 |
| 87 | Sheffield Hallam University | £22,300 |
| 88 | University of Central Lancashire | £21,900 |
| 89 | Birmingham City University | £21,900 |
| 90 | University of Sunderland | £21,500 |
| 91 | University of South Wales | £21,500 |
| 92 | University of Wales, Newport | £21,400 |
| 93 | University of Derby | £21,200 |
| 94 | University of Bedfordshire | £21,000 |
| 95 | Edge Hill University | £20,800 |
| 96 | University of Wolverhampton | £19,700 |
| 97 | Teesside University | £19,300 |
| 98 | University of Bolton | £19,300 |
| 99 | University of Bradford | £17,900 |