From trainees to partners, here's a list of law influencers taking the internet by storm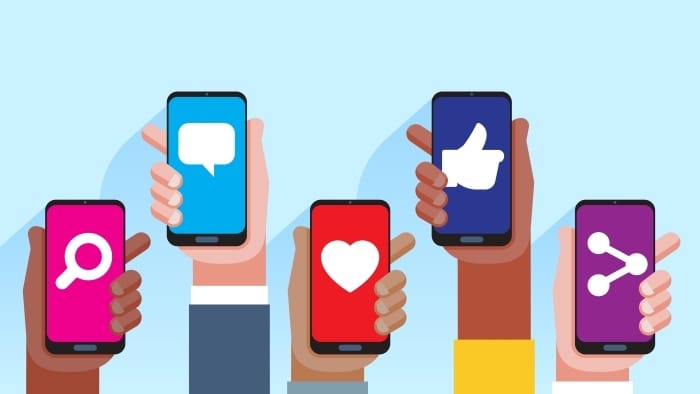 Educating and entertaining at the same time, lawfluencers have made the legal community feel like a small world. From posting snippets of their day-to-day work to providing application tips, these online stars have helped open up the legal profession.
With each tending to cater towards a different niche and audience size, below is our list of lawfluencers to look out for this year.
---
Alexandra Wilson
Bio: Alexandra Wilson, family law barrister and Columbia student, is a passionate advocate of diversity in the profession. Through her social media, she frequently voices her take on inclusion and human rights.
Platform: Twitter
Username: @EssexBarrister
Follower count: 50.3k
In just 3 months I'll be defending and prosecuting in the Courts of England and Wales. I'm 24. I'm mixed-race. I'm from Essex. I'm not posh. I worked hard and NEVER listened when people said the Bar wasn't for people like me. THIS is what a barrister looks like. pic.twitter.com/f5CHh1nji5

— Alexandra Wilson (@EssexBarrister) January 4, 2019
Ali Obeid
Bio: White & Case future trainee Ali Obeid regularly vlogs about his life and shares tips on university applications as well as productivity hacks.
Platform: TikTok, YouTube
Username: @AliObeid_1
Follower count: 142.7k (TikTok), 13.8k (YouTube)
Chrissie Wolfe
Bio: Solicitor, entrepreneur, careers coach and business consultant, Chrissie Wolfe's TikTok features careers advice and interesting takes on topical issues.
Platform: TikTok
Username: @thetiktoklawyer
Follower count: 48k
Eloise Skinner (Eloise Allexia)
Bio: Eloise Skinner is an ex-City associate and founder of two start-ups, One Typical Day and The Purpose Workshop.
Platform: Instagram, TikTok
Username: @eloiseallexia
Follower count: 17.3k (Instagram), 21.2k (TikTok)
Gordon Chung
Bio: After qualifying in New York, Gordon Chung moved to the UK and is now a trainee in Baker McKenzie's London office. As he completes his fourth seat with the firm, followers will be interested to see which area of law he decides to specialise in.
Platform: LinkedIn, YouTube
Username: Gordon Chung
Follower count: 26k (LinkedIn), 8.7k (YouTube)
Harry Clark
Bio: Mishcon de Reya associate Harry Clark hosts the More From Law podcast where guest experts discuss different areas of legal life.
Platform: Linkedin
Username: Harry Clark Law
Follower count: 21k
'That corporate lawyer'
Bio: This anonymous corporate law TikTok'er — simply known as 'Henry' — is best known for his light-hearted posts about legal life. A much needed laugh for exhausted lawyers everywhere.
Platform: TikTok
Username: @thatcorporatelawyer
Follower count: 58.2k
Holly Moore
Bio: Former solicitor apprentice Holly Moore qualified this year and now works as an intellectual property lawyer at ITV. She documents her journey on Instagram and offers helpful advice for those wishing to follow the same path.
Platform: Instagram
Username: @thatlawblog
Follower count: 12.7k
Ibrahim Mohammed 'Ibz Mo'
Bio: Future trainee lawyer and educational influencer Ibz Mo's social media chronicles his life at university and provides useful advice for those applying.
Platform: YouTube, Instagram
Username: @IbzMo
Follower count: 137k (YouTube), 23.9k (Instagram)
Jordon Goodman
Bio: As he heads towards the end of his LPC, Jordon Goodman continues to provide hilarious insight into the struggles of law students everywhere.
Platform: TikTok
Username: @thelegalnortherner
Follower count: 29.8k
Justin Farrance
Bio: Allen & Overy associate and LGBTQ+ advocate Justin Farrance is a change-maker and the founder of GROW Mentoring, a charity for providing mentoring to diverse aspiring lawyers.
Platform: Linkedin, Instagram
Username: @justinfarrance
Follower count: 18.8k (LinkedIn), 9.5k (Instagram)
Liam Porritt
Bio: Clifford Chance lawyer and vlogger Liam Porritt uses his YouTube channel to provide lifestyle hacks, careers advice and productivity tips.
Platform: YouTube
Username: Liam Porritt
Subscriber count: 178k
Lucy Cole
Bio: Clifford Chance trainee Lucy Cole is also involved in GROW Mentoring. Her Instagram shares a blend of work and lifestyle content plus tips for training contract hunters.
Platform: Instagram
Username: @bylucycole
Follower count: 12.1k
Lucy Sallow
Bio: Law student and future Clifford Chance trainee Lucy Sallow is one to follow for law students looking for study tips or maybe just a marginally more productive way to procrastinate.
Platform: TikTok
Username: @legallylucy
Follower count: 53.2k
Maab Saifeldin
Bio: Maab Saifeldin, an in-house trainee solicitor and a Black practising Muslim, uses her Instagram page to capture her legal journey. She gives aspiring solicitors her advice on topics such as emotional resilience, mental health, and being underrepresented in the legal sector.
Platform: Instagram
Username: @lifewithmaab
Follower count: 7.3k
View this post on Instagram
Maia Crockford
Bio: DAC Beachcroft solicitor apprentice Maia Crockford provides her followers with a window into life in the City and her alternative route of qualification.
Platform: TikTok
Username: @mylegalcareer
Follower count: 45.2k
Megan Hulme
Bio: Mishcon de Reya newly-qualified (NQ) solicitor Megan Hulme provides free advice and application tips for those aspiring to get a training contract in the UK.
Platform: Instagram
Username: @itsallhearsay
Follower count: 10k
Rebecca McNeill and Simrhan Khetani
Bio: Best friends and Cambridge graduates Rebecca McNeill and Simrhan Khetani share snippets of their lives as trainee solicitors at Akin Gump.
Platform: TikTok
Username: @becsandthecity
Follower count: 5k
Sahar Farooqi
Bio: Barrister and DAC Beachcroft partner Sahar Farooqi's posts often reflect on his personal experiences, and might help you with some much-needed motivation to shine in your legal career.
Platform: LinkedIn
Username: Sahar Farooqi
Follower count: 38.5k
Simranjeet Kaur Mann
Bio: YouTuber and Womble Bond Dickinson trainee Simranjeet Kaur Mann vlogs about her work and travels whilst dispensing advice for aspiring solicitors.
Platform: YouTube
Username: @simranjeetkmann
Subscriber count: 11.6k