Strong pass rates due to mix of classroom and practical learning, says regulator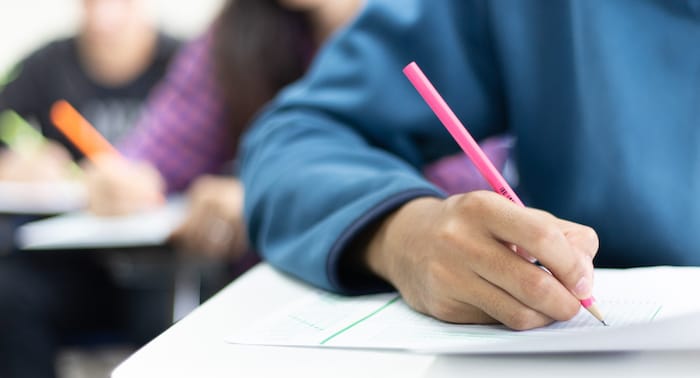 The regulator has revealed that apprentices are outperforming their peers when it comes to the Solicitors Qualifying Examination (SQE).
The Solicitors Regulation Authority (SRA) said that pass rates among solicitor apprentices were on average 25.3% higher than the overall pass rate. More than 100 apprentices sat the new assessment between September 2021 and Augusts 2022. Meanwhile, across SQE1 and SQE2, apprentices secured marks that were on average 8% higher than other candidates.
The regulator suggests the strong performance is down to the mix of classroom and practical workplace learning received by apprentices. However, it goes on to stress that as the finding is based on a relatively small sample group, this data set should be treated with caution and only once more data becomes available can conclusions be drawn.
Since the arrival of the SQE in September 2021, 21 apprentices have qualified as solicitors, with a further 1,300 currently in the system. Last month Legal Cheek reported that over 700 solicitors have been admitted through the new pathway.
Holly Moore, ITV legal adviser and one of the first apprentices to qualify through the new SQE pathway, said:
"I chose an apprenticeship as it allowed me to qualify with six years of work experience already. I also obtained my law degree and SQE, all without any university debt! It's also not only helped me to develop professionally and personally — I feel much further ahead than I would have had I taken the traditional route."
The apprenticeship pathway has been gaining traction since its introduction in 2015. Its popularity may be down to the appeal of offering aspiring solicitors the chance to side-step university fees, instead earning as they learn with their training and exam costs covered by the firm. The route usually takes five to six years and requires candidates to pass both parts of the SQE during this time.
SRA chief executive, Paul Philip, added:
"Apprenticeships are a great way to encourage more talented people from all backgrounds to become solicitors. They are an attractive option for those who want a more affordable way into the profession and want to gain early legal practice experience. It can also be a good option for employers looking to recruit and shape new talent."
The stats come during National Apprenticeship Week and just days after Taylor Wessing announced it was embracing the new pathway from September.
The move sees Taylor Wessing join a number of big legal players already offering the TC alternative, including Addleshaw Goddard, Allen & Overy, Charles Russell Speechlys, DLA Piper, Eversheds Sutherland and Linklaters.