Refreshingly honest Insta post follows Legal Cheek research revealing some juniors are regularly clocking-up 12 hour days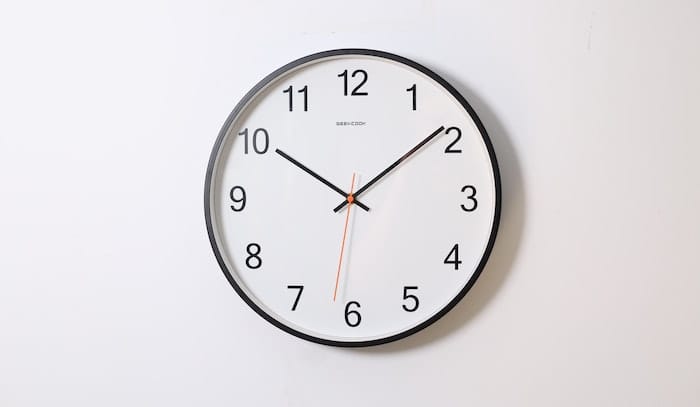 A newly qualified (NQ) lawyer has attracted praise on social media after sharing the hours she clocked-up during "a super standard working week".
Megan Hulme, who recently joined the London office of Mishcon de Reya, shared an Instagram post over the weekend in which she breaks down her office hours from Monday to Friday.
"Here is a super standard working week for me", writes Hulme, who goes by the username @itsallhearsay. "[U]p and down every day, but at hours I choose to work."
The lawyer goes on to explain to her 10,000 plus followers that she's "busy and there are always things to do but being flexible and working alongside my team when required is easy to do when you are able to clock off some days".
The post shows Hulme worked for 46.6 hours across the five days, with Thursday being the longest at 11.8 hours and Friday the shortest at 7.5 hours. Monday and Tuesday came in at 10.5 and 8.3 hours respectively, while on Wednesday she worked for 8.5 hours.
Hulme, who trained a Trowers & Hamlins before joining Mishcon in October of last year, estimates around 80% of her time is billable and that she often skips lunch — "will just pop out and get something or bring in my own lunch" — so she has more time in the evenings.
The post follows exclusive Legal Cheek research which revealed the average working hours of trainee and junior lawyers across a raft of top law firms.
The findings show the London offices of high-paying US outfits dominate the table for late finish times, with Kirkland & Ellis coming top for the third year running with average start and finish times of 9:19am and 11:11pm. By comparison, Mishcon's average hours come in at 9:02am and 7:04pm, respectively.
"Burnout is real and working excessive hours is not sustainable or cool although sometimes unavoidable," Hulme says. "There will undoubtedly be weeks where work up to 16 hours a day but these are minimal and only at crunch times.
She continues:
"That's why I've made it a priority to focus on time management and work smarter, not harder. It's about finding a balance between pursuing your passions and taking care of yourself. Remember, taking care of your mental and physical health should always be a top priority. Obviously it depends on departments and teams but hopefully this demonstrates you can have some control, especially when you set expectations and standards with your team early on."
The young lawyer's post has been liked over 800 times and attracted praise from followers. "I love the realness of this, sometimes it feels like you're not supposed to have a break," commented one. "Love this transparency!" another NQ wrote.