Lowest success rate yet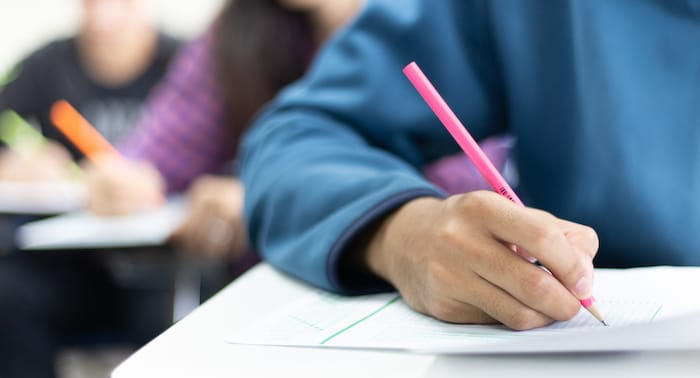 Just over half of candidates passed the latest Solicitors Qualifying Exam (SQE), the Solicitors Regulation Authority (SRA) revealed in a statistical report published yesterday.
The report shows that of the 3,031 candidates who attempted the January 2023 sitting of SQE1, the first part of the two-part assessment, just 51% passed and are able to continue on to SQE2. The pass rate was slightly higher among those sitting the exam for the first time, at 54%.
The SQE was formally introduced in September 2021 as the new route to solicitor qualification. SQE1 examines functioning legal knowledge (FLK) whilst SQE2 focuses on legal skills.
There have so far been five SQE assessments: three for SQE1 and two for SQE2. This latest SQE1 pass rate is lower than the first two, in which both instances 53% of candidates made the grade.
The report further reveals the pass mark for the two papers (FLK1 and FLK2) that comprise SQE1. These were 57% and 56%, respectively.
For FLK1, the report shows the highest score achieved was 90% and the lowest just 19%. For FLK2, this was 90% and 0%. The maximum possible score on both papers is 100%.
The report again highlights a disparity in the SQE1 performance of different ethnic groups: some 63% of white candidates passed the assessment, compared to 47% Asian and 29% Black candidates. The regulator has commissioned independent research into the issue which is expected to be published in November this year.
Interestingly, the pass rate among those who, prior to taking the exam had completed Qualifying Work Experience (QWE), the two-year period of training to qualify as a solicitor, was lower than those who had not, coming out at 49% and 55%, respectively.
Good undergraduate grades are a strong indicator of success, with the SQE1 passed by 73% of candidates with a first-class undergraduate degree, 52% with a 2:1 degree, 23% with a 2:2, and 13% with a third-class undergraduate degree.
Earlier this week the City of London Law Society's training committee raised concerns over the SQE1 pass rate, urging law firms not to abandon failing trainees. Instead, the committee recommend "a supportive, understanding approach" for this "new, little-known assessment regime" and to consider options such as deferrals.
Join us tomorrow (Thursday 30 March) for a virtual student event focused on the SQE assessments with BPP University Law School. Apply to attend the event, which is free, now.