City of London Law Society calls for 'supportive, understanding approach' for 'little-known assessment'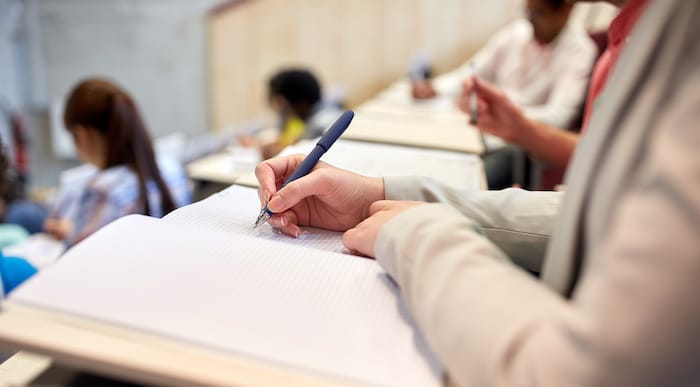 City law firms have been urged not to abandon future trainees who fail to pass the Solicitors Qualifying Exam (SQE).
The City of London Law Society (CLLS)'s training committee met with 16 law firms and three legal education providers last week to determine how best to support any incoming trainees and employed solicitor apprentices who fail to pass SQE1 at the first attempt.
The committee issued a note, published on LinkedIn, in which they recommend "a supportive, understanding approach" for this "new, little-known assessment regime".
Earlier this month the Solicitors Regulation Authority (SRA) published a report with pass rate data for the more than 3,000 candidates who took the SQE in its first year of operation, from September 2021 until August 2022. It revealed just over half of candidates (53%) passed SQE1. SQE assessor Kaplan is yet to publish the national pass rate for the most recent January 2023 SQE1 sitting.
Under the SQE's predecessor, the Legal Practice Course (LPC), the committee said that the pass rate among City-sponsored students had typically been above 95%.
"The level successful candidates are expected to achieve in the SQE1 is that of a 'day-one solicitor', in contrast to the level under the LPC which was that of a 'day-one trainee'," the committee noted.
"Although the SRA stated that the exam would assess students' knowledge of general legal principles, some candidates had reported that some of the questions were rather esoteric and not things that a day-one solicitor could be expected to know without looking up," they said.
SQE1 is a multiple-choice assessment made up of two five-hour papers taken across two, non-consecutive days. The format raises "certain diversity issues, including for neurodiverse students", the committee claims in the note.
Further, they point out the environment in which the exam is taken has been "gruelling", with many candidates having to travel at length to sit the exam and in some instances necessitating an overnight stay. They also claim some candidates encountered IT issues and delays and some were unable to take water into the exam with them.
"[T]he stress caused by the assessment environment could have a negative impact on candidates' performance," the committee said.
They also considered the options available to firms whose future trainees fail SQE1. These include a short or long deferral, taking into account extenuating circumstances, different providers' pass rates as these become known and, among other things, whether the failure was marginal or significant. They suggested rescission of the training contract as a third option, but noted this could potentially result in "negative publicity" for the firm which "could be felt through the next few years".
"It is challenging, and possibly unwise, to implement a 'one size fits all' policy," the committee said.
Patrick McCann, director of learning at Magic Circle law firm Linklaters and chair of the training committee, urged any employers considering rescinding training contract offers owing to SQE failure to keep their talent. In a post shared to his personal LinkedIn, McCann said:
"We need much more data before we can be in any way sure that first-time failure is indicative of lack of trainee solicitor-capability. The assessment is largely unvalidated, tests performance with a methodology unfamiliar to nearly all candidates, is producing unexpected outcomes for some. I'd urge understanding, support and lassitude. I hope more guidance will be forthcoming soon but — for now — no sudden negative decisions, please."
Join us on Thursday (30 March) for a virtual student event focused on the SQE assessments with BPP University Law School. Apply to attend the event, which is free, now.