Marnie Swindells secures Lord Sugar's £250,000 investment for boxing gym business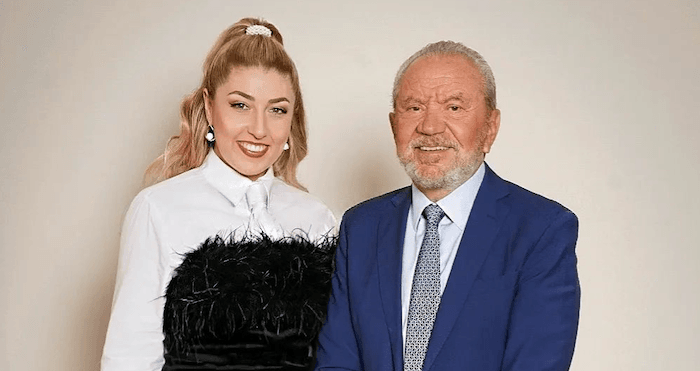 Bar course graduate and boxer Marnie Swindells has won The Apprentice 2023.
Swindells, 28, beat hair salon owner Rochelle Anthony, 35, in last night's final to become Lord Sugar's business partner and secure £250,000 towards her boxing gym business.
"I have so much to say, but at the same time, I'm speechless," Swindells wrote in an Instagram post shortly after her win. "I feel empowered, but overwhelmed. Confident and terrified in equal measure."
She continued:
"All the lines are blurred right now, but if there is one thing I can say with absolute clarity it's this: There is NOTHING in this life that is off limits. No room you cannot enter, no wall too high and no door you can't knock down if you just bang hard enough."
Swindells was one of 18 contestants to battle it out in Lord Sugar's boardroom during series 17 of the BBC show.
A graduate in history and politics at Goldsmiths University, Swindells completed the law conversion and barrister training courses at BPP University Law School. She was called to the bar by Middle Temple (one of four Inns of Court) in 2018, the same year she started work as a paralegal specialising in civil litigation.
Congratulating the star on her win, the BPP bar course team said: "We could not be more proud of the fact that one of our barrister training course graduates has beaten off some tough competition to be announced as Lord Sugar's new business partner."
"We are excited to see her excel in her career, and can't wait to see her business ventures succeed with the financial investment she has been given through the show," they said.
Before law, however, came boxing, as she revealed on last night's show:
"Boxing has single-handedly changed my life, even down to my career in law was through meeting someone in the boxing gym and shadowing her at a trial and then deciding to become a barrister. So I owe so much to boxing."
Swindells set up community boxing club Bronx last month and said she'll use Lord Sugar's investment to secure a second premises, bringing box-fit classes to the masses.
In last night's episode Swindells was tasked with bringing her concept to life, by creating a digital billboard, television advert and even a walk-through using the metaverse. She branded her business 'Grit & Glory' and pitched the idea, which prioritises feelings over fitness, to a roomful of experts, plus Lord Sugar and aides Baroness Karren Brady and Tim Campbell.
Campbell, a former winner, told Lord Sugar on the show: "For an ambassador for a boxing facility, there is no one better than Marnie and what she stands for."
Swindells has been open about her upbringing, previously telling followers she "grew up in a caravan with only my mum by my side" after her dad passed away when she was just eight years old.
"What an incredible opportunity and moment for a girl like me to get to a place like this," she said on the show shortly after her win.
A gold medal-winning boxer, court advocate and also this year's Legal Cheek Awards Best Use of Social Media judge, we can't wait to see what's in store for the first legal contestant to win The Apprentice! "I am going to try my absolute hardest to document everything as I go because I just think what a cool journey that will be to look back on and what an interesting watch to see all the ups and downs and the highs and lows of how this goes," Swindells said last night.
Earlier this week we took a look at what the show's previous legally-minded contestants are up to.