📣 First speaker announcement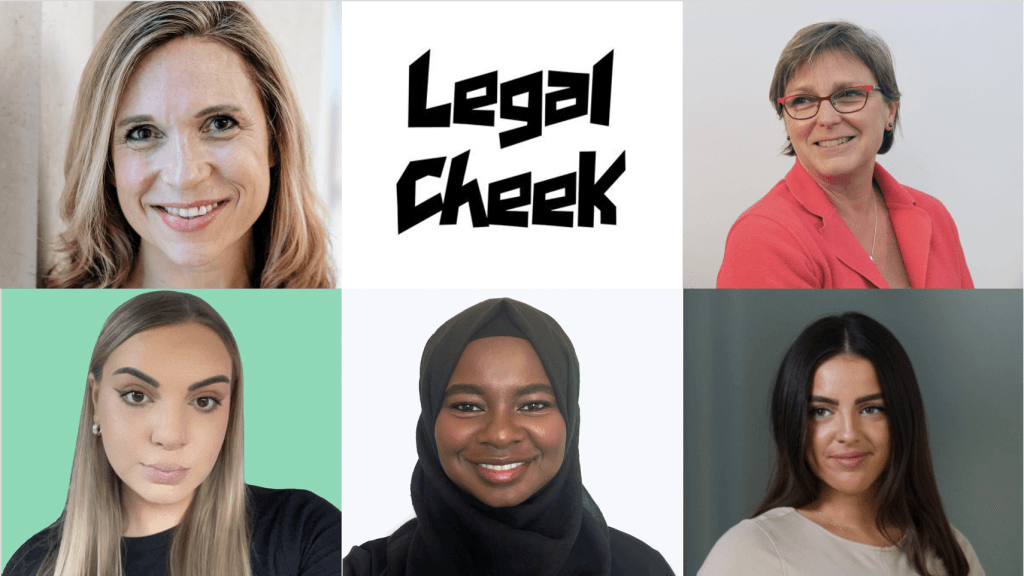 The first batch of speakers for Legal Cheek's LegalEdCon 2023 are unveiled today, with First Release tickets on sale until Friday 31 March at 4pm. Secure your place.
LegalEdCon is taking place in-person at Kings Place, London on Thursday 18 May. The conference, which is now in its sixth year, will see lawyers join leading academics and high-profile figures from across the legal industry.
The speakers (first batch)
• Joanna Hughes, solicitor apprenticeship expert and member of the training committee at the City of London Law Society.
• Julie Swan, director of education and training at the Solicitors Regulation Authority.
• Amelia Platton, Magic Circle trainee solicitor and founder of The Neurodiverse Lawyer Project.
• Maab Saifeldin, in-house trainee solicitor and career content creator (Life with Maab).
• Maia Crockford, solicitor apprentice and legal influencer with over 47k followers on TikTok (My Legal Career).
Over the course of the day-long conference, through a series of short talks and panel discussions, the speakers will explore a range of topics at the forefront of legal education and training. Joanna Hughes will be delivering the keynote alongside other special guests to be announced at a later date.
Throughout the day there will be sessions on lawfluencers, innovation, the Solicitors Qualifying Exam (SQE), the role of universities in legal training, as well as a separate stream with a session devoted to the future of legal education and training for barristers.
LegalEdCon is headline sponsored by BPP University Law School, BARBRI and The University of Law, with The College of Legal Practice, The City Law School, Nottingham Law School and LexisNexis as silver sponsors.
Sales of First Release tickets close on Friday 31 March at 4pm. Secure your place.
---
This event is targeted at legal academics and those involved in learning & development and graduate recruitment at law firms. It is not a student event. However, we do have a limited amount of free tickets for our student campus ambassadors. You can find out more about the campus ambassador programme here.