Simmons to double TC offering while Bird & Bird and Taylor Wessing plan scheme launches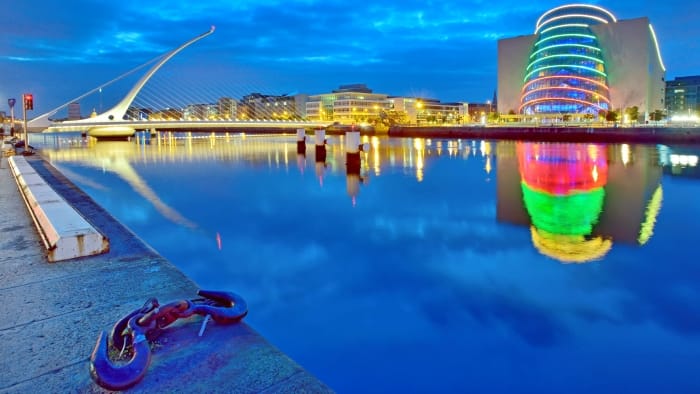 The competition for Ireland's brightest legal talent looks set to hot up with a number of big UK law firms putting plans in place to launch training contract programmes or increase their existing offerings.
Simmons & Simmons has had a presence in Dublin since 2018 and currently hires four trainees each year. The firm says it plans to double this number to eight over the next three years.
"This investment in developing talent represents our commitment to the Dublin market and our clients with an Irish presence," a spokesperson from the firm said. Irish rookies can also take advantage of a faster, hybrid training scheme and secondment opportunities across its international offices, the firm said.
Bird & Bird and Taylor Wessing confirmed plans to recruit Irish trainees for the first time, having both opened offices in Dublin in 2022 and 2021, respectively.
Bird & Bird said it hoped to launch Irish TCs next year but were not yet able to confirm how many. A spokesperson said, "we very much look forward to bringing some trainees on board as we continue our growth in Ireland; this has always been an important part of our plan".
Taylor Wessing, meanwhile, said it plans on recruiting Irish trainees within the next three years. The firm's talent director Wendy Tomlinson said:
"Having recently established new training contract opportunities in Cambridge, and with the launch of our new solicitor's apprenticeship programme in the UK, these are opportunities we're looking to expand on in other regions and which support the growth plans we have for our office in Dublin."
Elsewhere, Fieldfisher said it remained "committed to offering a well-structured training scheme to up to 10 trainees each year". The firm launched in Dublin in
2019 through a merger with Irish firm McDowell Purcell.
As previously reported by Legal Cheek, Addleshaw Goddard is set to recruit eight trainees this spring and a further eight in 2024, as part of plans to double the size of its Dublin base by 2025. The news came following AG's merger with Irish outfit Eugene F Collins in March 2022.
Several other big UK-headquartered firms have entered the Irish legal market in recent years amid fears that they would be locked out of the EU market following the 2016 Brexit vote. These include DLA Piper, Linklaters and Pinsent Masons.