Everyone struggles to keep pace with inflation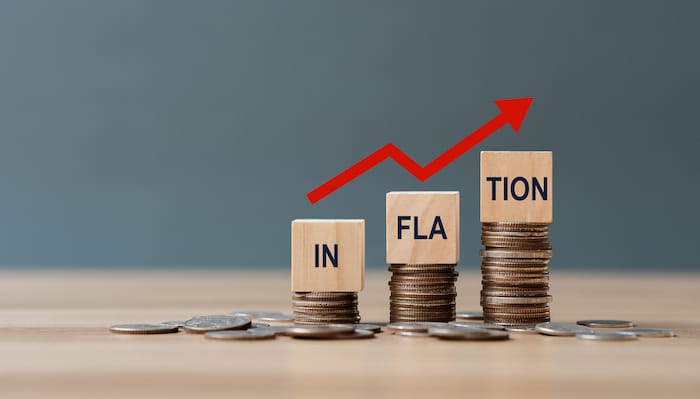 Four London-based global law firms have released their latest revenue and profit figures for 2023.
Fieldfisher, Herbert Smith Freehills (HSF), Macfarlanes and Simmons & Simmons, have all posted performance figures for the year ending 30 April 2023. And the numbers are hard to get excited about. It should be noted, however, that these results come off of the back of several years of strong financial performances for all four firms — all in all, it's still not a bad time to be a City lawyer.
For HSF and Simmons, stability was the name of the game. Revenues at Silver Circle players' Herbies climbed 8% to a record £1.186 billion, while Simmons enjoyed an even greater rise of 12% taking global revenues there to £521 million. Profit per equity partner (PEP) at Simmons remained flat at £1,001,000, marking only the second instance of seven-figure PEP at the firm, while those at HSF enjoyed a meagre 1% rise to £1,173,000. Though it remains a rather pyrrhic victory in the face of the UK's current 7.95% inflation rate.
Fieldfisher also saw a healthy 11% rise in turnover, which is now up to £370 million. Macfarlanes experienced a 2.3% fall, down to £296.6 million. Both, however, suffered substantial drops in profit per equity partner. Fieldfisher's PEP slipped 11% to £930,000 and Macs fared even worse with PEP falling 15.8% to £2.1 million. Notably, these numbers follow meteoric 20% rises in PEP for both firms the previous year.
Investment was the common theme in the accompanying statements for all four firms' financials.
Fieldfisher's managing partner Robert Shooter said: "Once again, we have achieved a double-digit revenue growth, pushing our integrated firm turnover to over £300 million for the first time in our history. We have also invested significantly in areas of the firm that were previously under-invested, stretching across our systems, processes and resources."
Justin D'Agostino, CEO of HSF, similarly commends his firm's achievement of "surpassing last year's record result", adding: "Our financial strength allows us to invest in people, clients and infrastructure. This includes growing our private capital, energy transition and ESG practices – areas generating significant growth for our firm."
Senior partner at Macfarlanes, Sebastian Prichard Jones, contextualised the results: "After the exceptional impact of the pandemic, which had a positive effect on our financial performance, in a number of respects this was a year of consolidation. This included an increase in our equity partnership by 10%, which had what we anticipate to be a short-term impact on our PEP figure. This is an investment we were pleased to make."
And Simmons' managing partner Jeremy Hoyland concluded: "Our renowned four sector strategy, investment in people, and enduring client relationships with the world's leading organisations have been integral to driving these positive results."